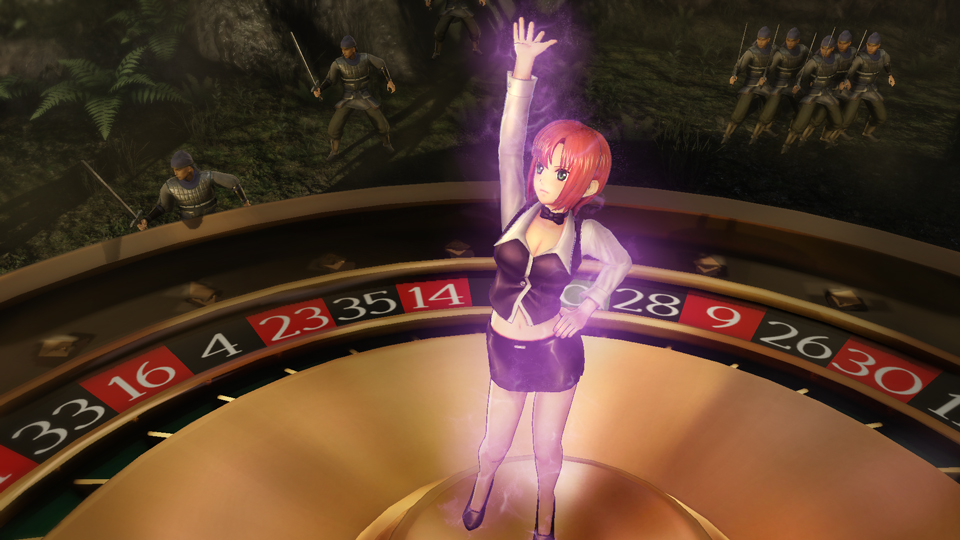 A number of new characters have been officially announced as part of Musou Stars' roster. Koei Tecmo has revealed that Marie Rose and Honaka from Dead or Alive, Rio from Super Black Jack, and Zhou Cang from Dynasty Warriors will be joining the rest of the previously announced characters as playable fighters in the title.
Marie Rose is described in the game as being a girl with a devilish smile with a background shrouded in mystery. While she may appear small and cute her master of the military martial art Systema allows her to trick her opponents with fluid movements and attavcks. Honoka wields a mysterious power that hides beneath her gentle exterior and she possesses the ability to memorize almost any move she sees but keeps this a secret from the rest of the fighters. Rio is called the Goddess of Victory thanks to her skill and good luck and Zhou Cang was a subordinate of the Yellow Turbans and Zhang Bao who is extremely swift-footed and quit strong while also being a skilled commander.
Musou Stars is currently set to be released on March 2nd in Japan for the PlayStation 4 and PS Vita and you can check out the new screenshots for these characters below.