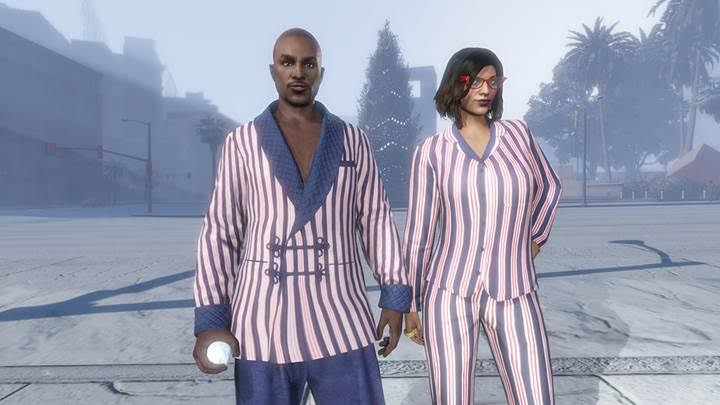 Rockstar is sticking with tradition this year by kicking off the Grand Theft Auto Online Festive Surprise 2016 event. All the holiday themed gear from the past three years are now available in Los Santos. Additionally, this year brings some new holiday themed sweaters and hats for everyone who logs in before January 9th, 2017. The best part about the sweaters and hats is the fact they are 100% free. Those who log in before January 2nd will also score themselves a free bold pinstripe smoking jacket & pajama set. If you're willing to fork out some GTA$ to upgrade your wardrobe, some new colourful bodysuits with illumination settings are now available for purchase at clothing stores in Los Santos.
If you're looking for something to upgrade your style behind the wheel, check out the new Truffade Nero. The car looks like the love child of a luxury sedan and a sports car. It is also a highly customizable vehicle that can be purchased at Benny's Original Motor Works.
Rockstar is also running a contest until Monday January 2nd for a whopping GTA$ 1,000,000. All contestants need to do is snap a picture of your gifts or Christmas miracles in game and tag the picture with #FESTIVESURPRISE2016 on Social Club. Rockstar is dishing out five of these prizes, so get your cameras ready.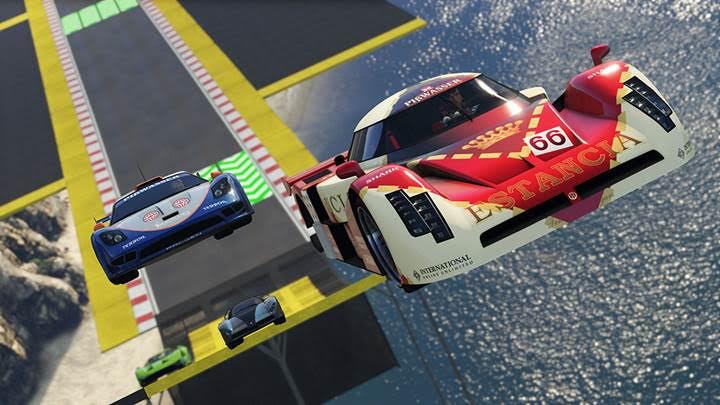 If you prefer to race for your cash, the newest Premium race is Plummet stunt race at Legion Square. The top three finishers will earn themselves a hefty GTA$ prize. Even losers are going home a winner in this race, as triple RP will be awarded to all participants.
Finally, some new holiday bonuses are kicking in. The Turf War Adversary Mode bonuses are being extended until Thursday, December 22nd. Additionally the following items are 25% off:
Vehicles: Enus Super Diamond, Nagasaki Shotaro, Resprays and Neons
Air Travel: Buckingham Nimbus and Volatus
Real Estate: Eclipse Towers Penthouses, Stilt Houses and High End Apartment Interiors
Ammu-Nation: Compact Grenade Launcher, Sweeper Shotgun, Mini SMG and Compact Rifle