It is nearly the end of 2016, a year that saw many excellent releases from Madman Entertainment. Although it was difficult narrowing the list down from over 100 animated releases to just five, these are the top five releases from Madman this year. They are presented in alphabetical order.
Adventure Time: Stakes!. Usually known for its hilarious absurdity, this Adventure Time mini-series focuses on Marceline. It is touching and meaningful, and it presents a brilliant insight into Marceline's past. The full review of this release can be read here.
Sailor Moon Part Two. This series is beloved by many anime fans around the world, and for good reason. It presents a story and an assortment of characters with a level of depth rarely seen in modern anime. It is absolutely beautiful, and by far the best magical girl series ever created. The full review of this release can be read here.
Steven Universe Season One. This series is regarded as a hidden gem among western animated series. The titular protagonist is a young boy who wants to be helpful and participate in missions with the Crystal Gems. He is full of energy, and is surrounded by some of the most wonderful people in the world. To name just one of them, his friend Connie is a beautiful character who is lonely and just wants to have fun. This is a highly engaging series that is consistently a joy to watch. The full review of this release can be read here.
Your Lie in April Part 1. There aren't too many romantic drama series featuring musicians, and this one excels at its portrayal of youth and the feelings that come with being a musician. This is no ordinary love story. The full review of this release can be read here.
Yurikuma Arashi. Undoubtedly the most obscure series in this list in terms of its status in popular culture, it turns out to be a powerful portrayal of homosexuality and the way it is treated in society. It features an incredible tale of love and loss rich with symbolism and imagery that help make this one of the most outstanding series of all time. The full review of this release can be read here.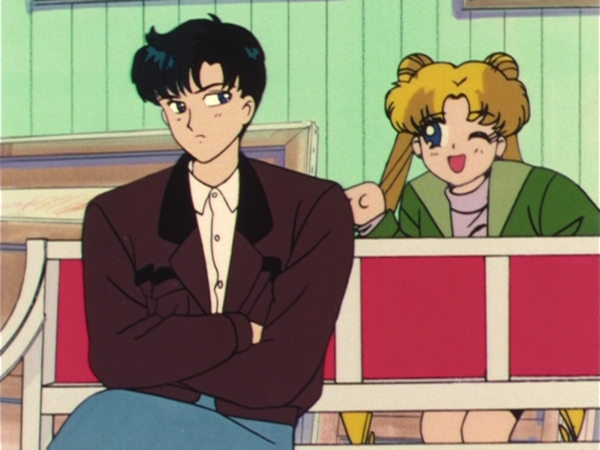 All of these releases are available for purchase from Madman's online store, which can be found here. The next releases of Sailor Moon and Steven Universe are scheduled for the first half of February 2017.
Thank you for a great year of fantastic releases, Madman! While this is a top five list, it is only fair that another five of Madman's many 2016 releases receive an honourable mention. In alphabetical order, they are: Expelled from Paradise, Mr. Osomatsu, Nanana's Buried Treasure, Sailor Moon R Part One and Shirobako.
Thanks to Madman, I will be publishing a review of Shirobako next week.