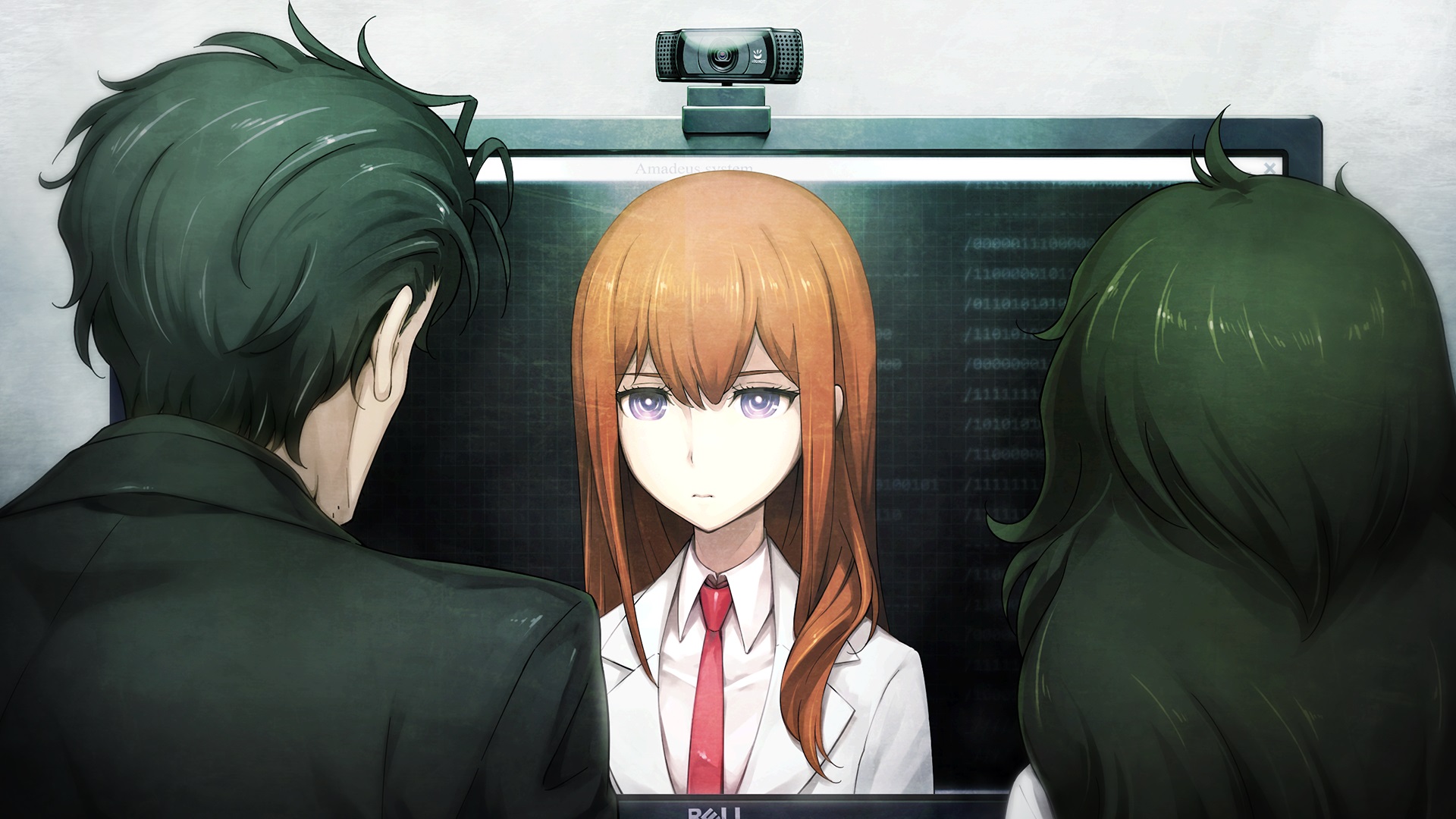 With Steins;Gate 0 set to be released at the end of the month, PQube has released some new details about new key characters that will be introduced in this game. The company describes all of these characters as being "integral to the survival of humanity and the restoration of time as we know it."
'Amadeus'

Not 'the' Kurisu, 'a' Kurisu. This is the Kurisu of Amadeus, all her thoughts and memories in an AI program that Okabe can interact with.
Maho Hiyajo

A senior at the same university that Kurisu attended in the United States – and an old friend. She looks very young and is often mistaken as a child, despite being in her twenties. She works for Alexis Leskinen and visits Japan with him.
Alexis Leskinen
University professor and mentor of Makise Kurisu and an expert in research in brain function. He brings his assistant Maho to Japan to give lectures on the Amadeus System.
Yuki Amane

A good friend of Mayuri and a character who's predestined to be involved with one of the original cast. She's a big fan of cosplay.
Kagari Shiina

Her real parents and real name are unknown. She is the adopted daughter of Mayuri – who takes her under her wing after meeting her through her work at an orphanage.
Judy Reyes

Psychology Research Institute professor and a colleague of Leskinen. She has a fairly blunt, straight talking personality.
Katsumi Nakase

Sporty and athletic, she does have a more girly side through her persona 'Fubuki' – a fellow cosplayer and friend of Mayuri.
Kaede Kurushima

The last of Mayuri's cosplaying friends and she makes costumes for Mayuri.
Steins;Gate 0 is currently set to be released on the PlayStation 4 and PS Vita in North America on November 29th and in Europe on November 25th where the game will be available both physically and digitally for both platforms.