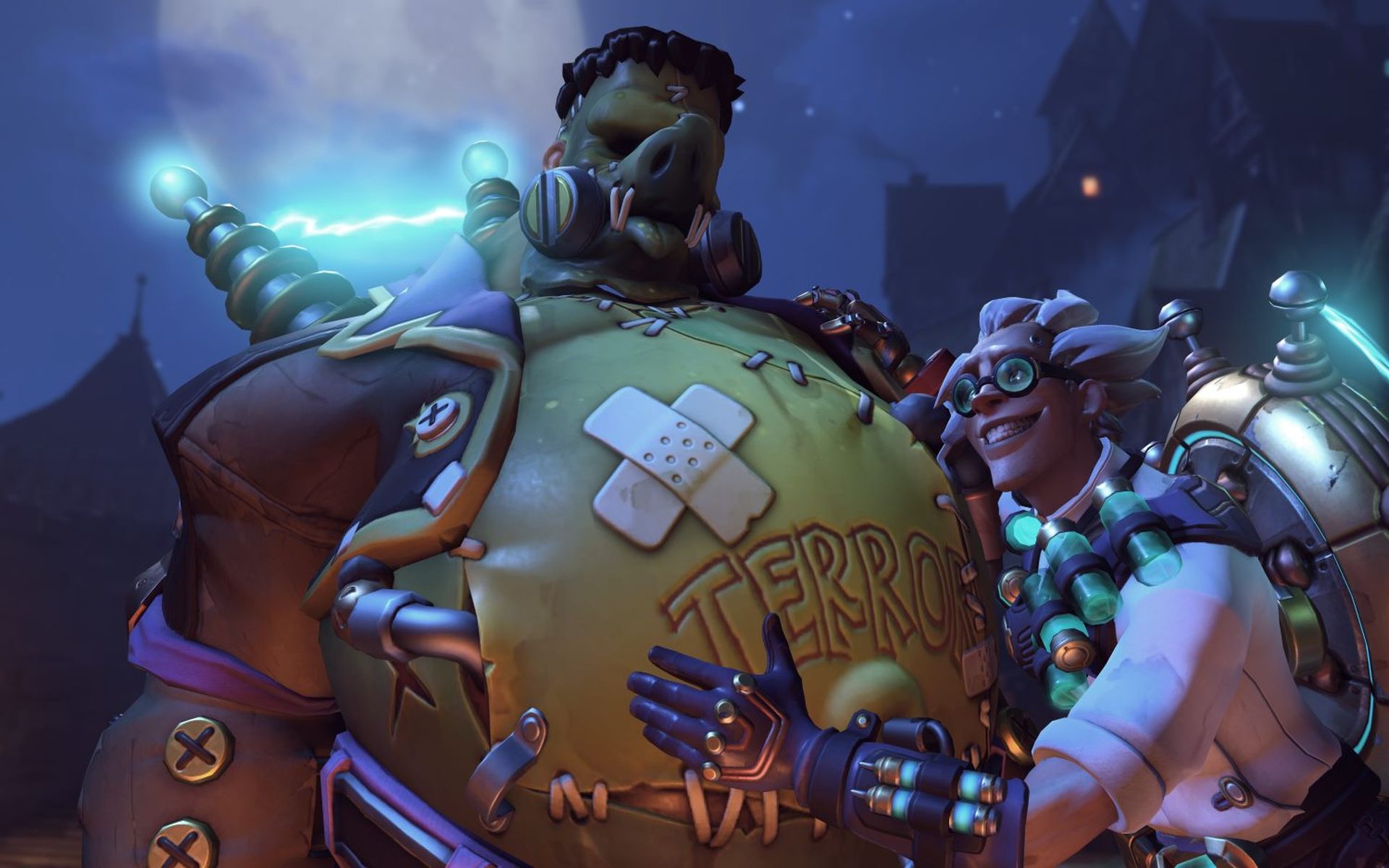 People are counting down to possibly the sweetest holiday all year, Halloween! Overwatch has introduced a new seasonal event called Halloween Terror that features brand new cosmetic items and the first PvE Brawl. Blizzard has responded to complaints about the Summer Games event about the randomness of skin drops in the loot boxes. All loot boxes dropped during Halloween Terror guarentees at least one Halloween themed item plus players will be able to purchase specific items with Overwatch currency.
The new PvE Brawl is called Junkenstein's Revenge and comes with a neat little web comic that provides a little background on the event. Three players will take on Dr. Jamison Junkenstein and hold out Adlersbrunn castle against waves of Dr. Junkenstein's minions. Class options are limited to the Alchemist (Ana), the Archer (Hanzo), the Gunslinger (McCree), or the Soldier (Soldier: 76). The event is running on PC, PlayStation 4, and Xbox One from now until November 1st.
Finally, Blizzard has announced that Overwatch has officially surpassed 20 million players, meaning people will have plenty of company when they take on Dr. Junkestein!