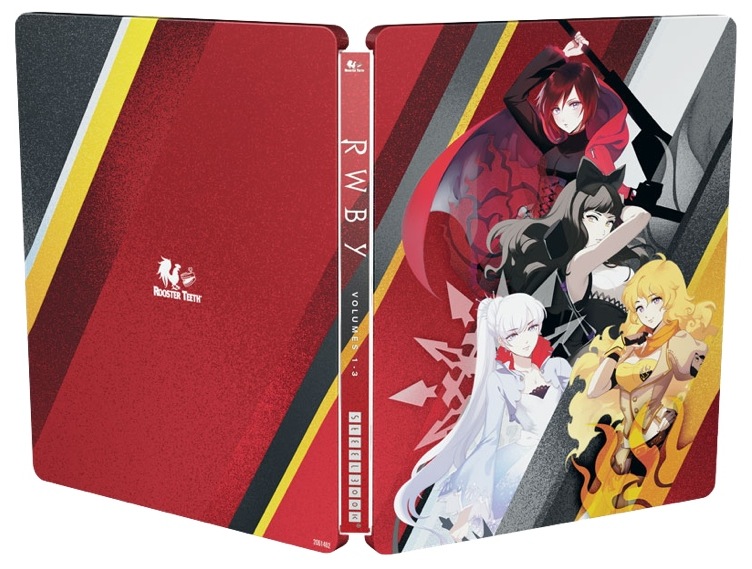 Hanabee Entertainment announced just a few hours ago that they will be rereleasing seasons 1-3 of Rooster Teeth's animated series RWBY on Blu-ray in a steelbook collection in Australia. This release is scheduled for October 13, 2016 and has a suggested retail price of $59.99 AUD (Australian Dollars). It can be pre-ordered here.
On-disc extras include behind-the-scenes featurettes and audio commentaries. The discs containing seasons 2 and 3 will feature closed caption subtitles, however there are no subtitles on the season 1 disc.
Hanabee released the first season of RWBY on DVD and Blu-ray in Australia on November 6, 2013. Season 3 was released on DVD and Blu-ray in Australia earlier this year on April 14.