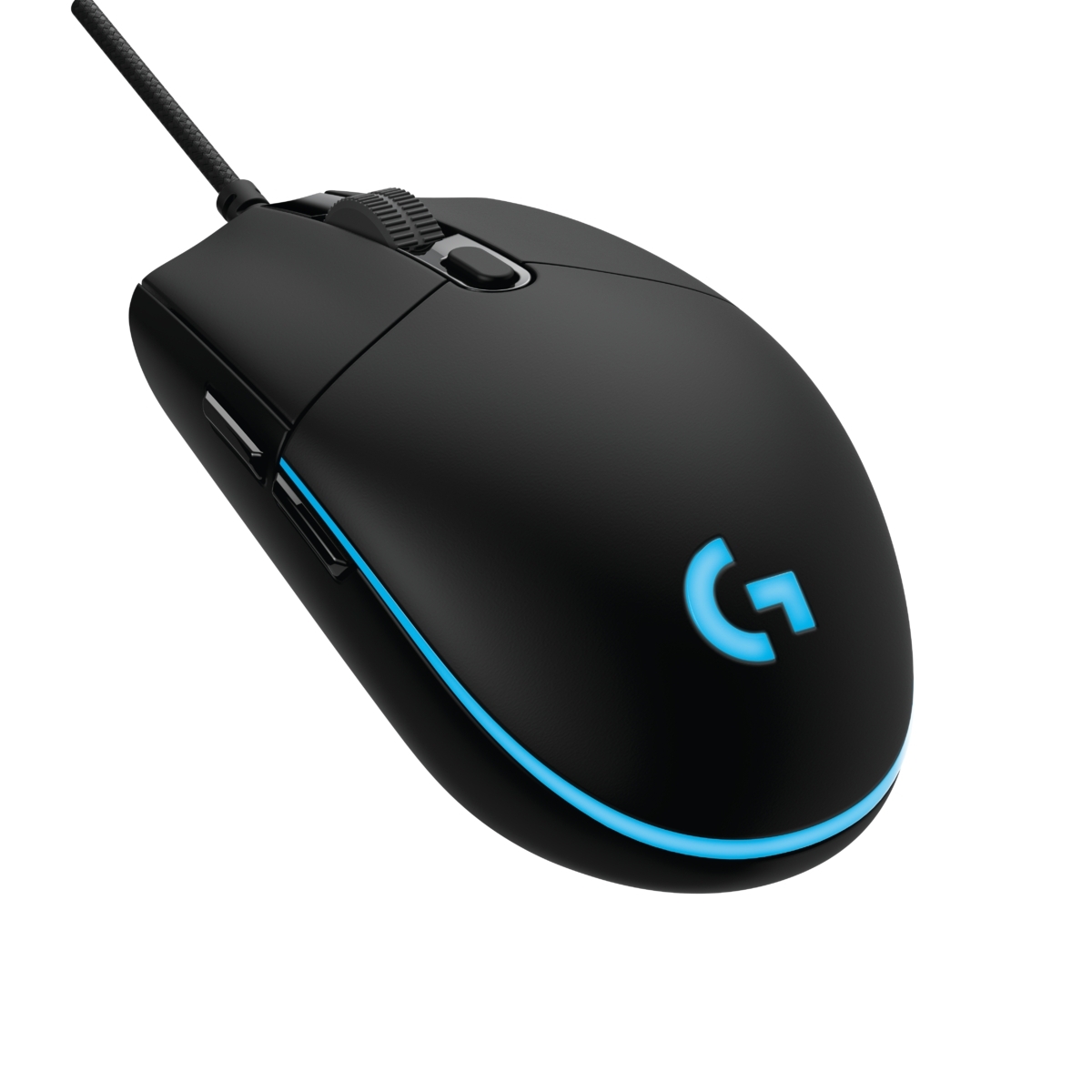 Logitech announced the Logitech G Pro Gaming Mouse today. Inspired by the simple designs of the Logitech G100 and G303 gaming mice, the Logitech G Pro Gaming Mouse is an ambidextrous mouse armed with the PMW3366 optical sensor capable of 200-12,000 DPI. The right and left mouse buttons are rated for 20 million clicks and have been specially tuned to have a low actuation force but still have a crisp click. The body of the mouse is coated with a special material to improve grip on the mouse.
As tournament PCs often do not allow users to install their own software, the Logitech G Pro Gaming Mouse featured on board memory to store DPI settings, button assignments, and lighting settings. At home, the mouse works with Logitech's spectacular Logitech Gaming Software.
"The benefit of working with eSports players is that they tell us what they like, and more importantly, what they don't like," said Ujesh Desai, vice president and general manager of gaming at Logitech. "Our new Logitech G Pro Gaming Mouse takes what eSports pros loved about the G100s and G303 and combines it into a mouse that we're confident will meet their standards."
The Logitech G Pro Graming Mouse will be available sometime this month in the US and Europe. The MSRP will be a low to mid-ranged price of $69.99 or €69.95.