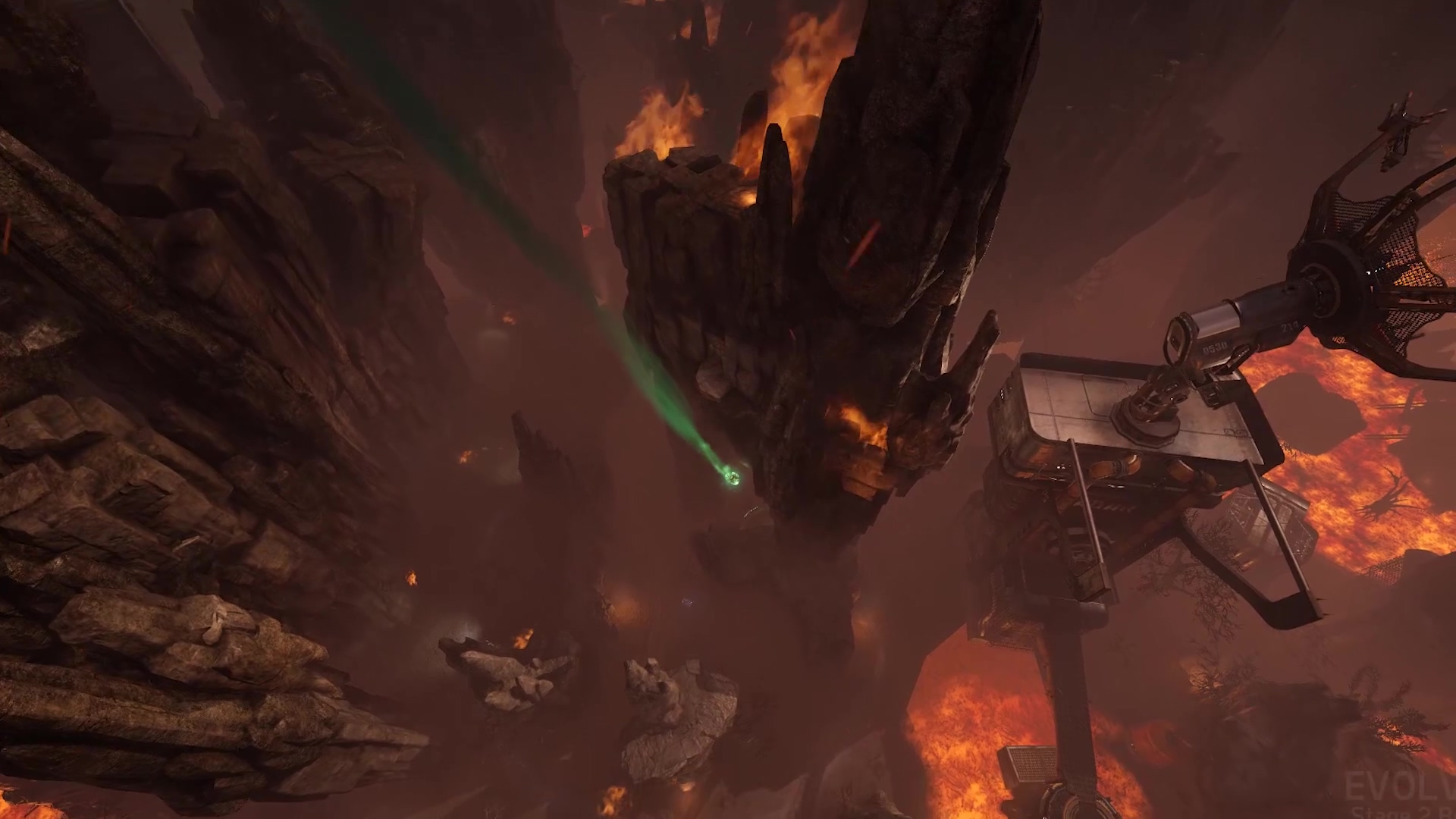 Turtle Rock Studios is in the second week of the five week-long "Shear Madness" event that will be adding new content to Evolve Stage 2. Week one introduced the new Quantum Caira character. This week, Evolve is adding a brand new map called Cataclysm. The map Orbital Drill has been transformed into a fiery hell on earth after a cataclysmic event changed the planet Shear forever. Both hunters and monsters will have to dodge falling meteors to avoid damage and catch Generyst infused meteors for a quick health boost.
The update also introduces an update to the Co-op mode. A matchmaking queue has been introduced, meaning players no longer need to find three friends to participate in the hunt. Turtle Rock Studios has another co-op update planned to launch sometime in the next three weeks and a new co-op mode will be released before September.
Evolve Stage 2 is the free to play update for Evolve on Windows. The updated game is available now on Steam.