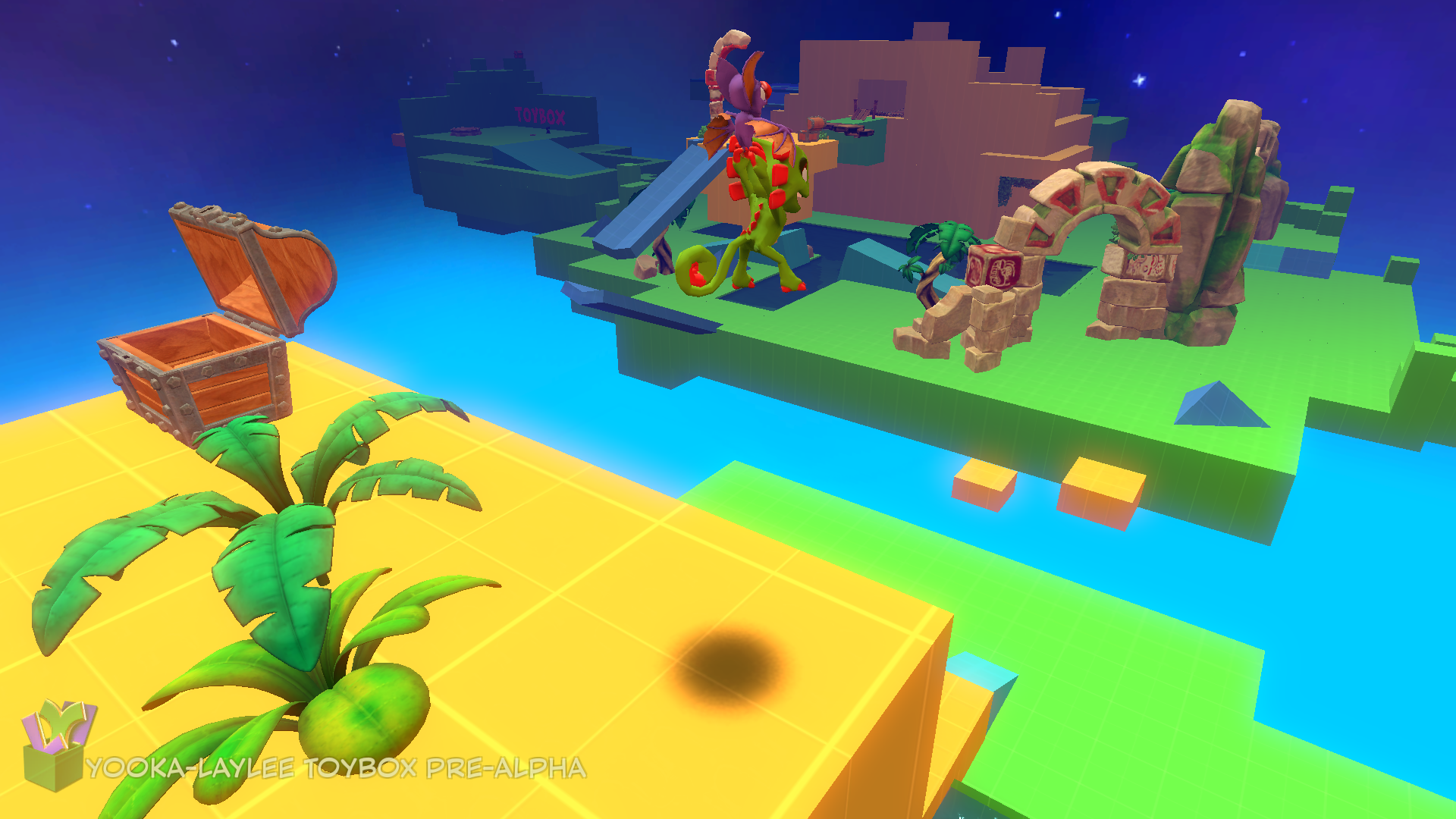 For those who backed a tier of £20 or more for Playtonic Games Yooka-Laylee Kickstarter, you can now access the promised toybox feature which allows you to roam around in a virtual reality sandbox. Those who backed a tier of £35 or more will have access to the toybox+ which features an attack combo, some extra areas and some basic enemies to fight.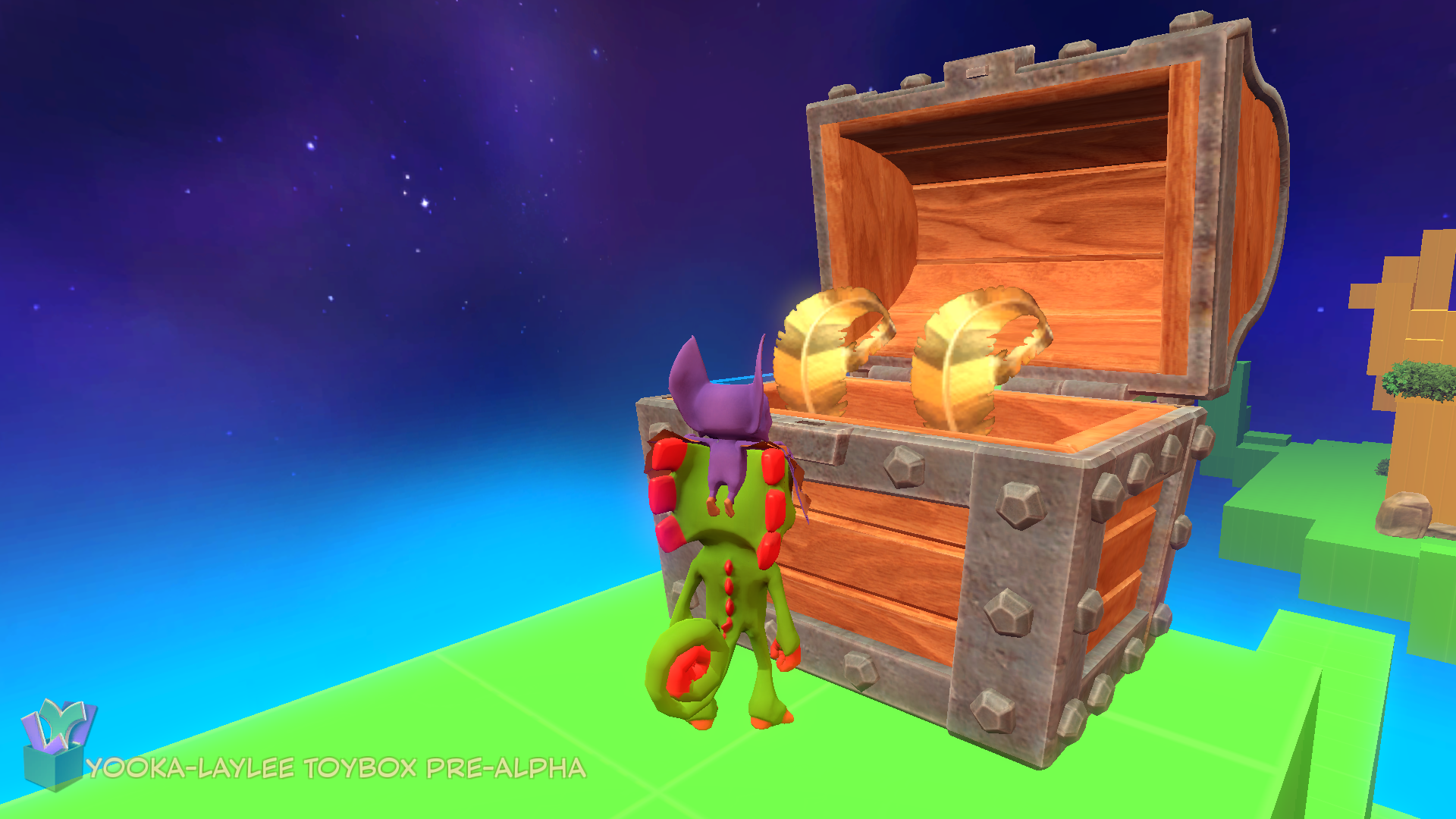 I've played through the normal toybox I had access to myself collecting all the 100 quills and I got to say it was a fun time. Even for a short demo such as this Playtonic snuck in a good amount of puzzles and challenges to finding the quills which was a nice mini objective. Yooka and Laylee control brilliantly and the music was a true call back to that Banjo-Kazooie style im sure old fans will love. We also get a glimpse of the snarky humour one can expect from this game from a cute NPC robot.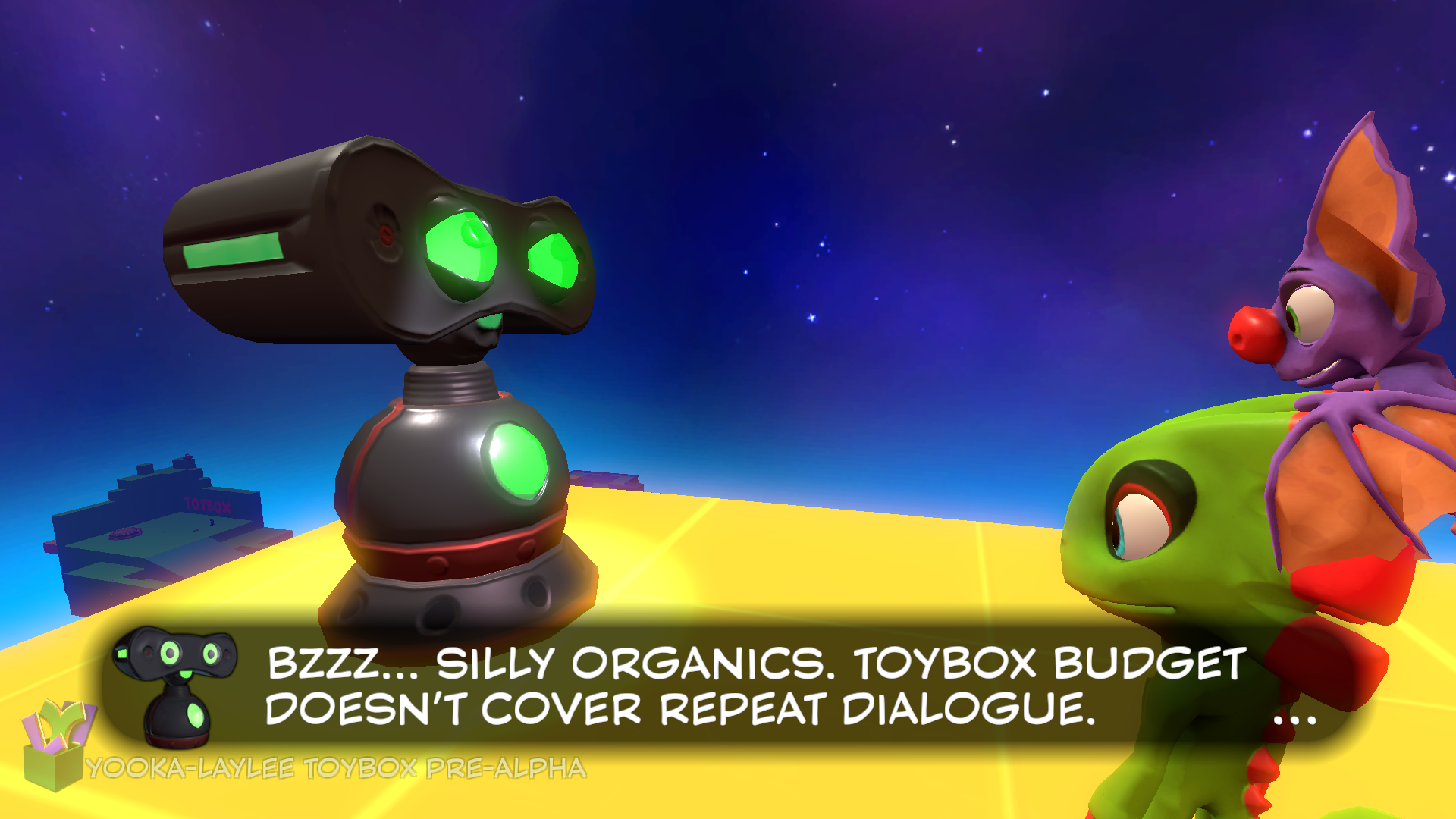 If this pre-alpha build is anything to go by then Yooka-Laylee is set to land a place alongside it's famous twin predecessors in platforming history. After an announced delay, Yooka-Laylee is set to arrive on PS4, Xbox One, Wii U, PC, Linux and Mac in Q1 2017. If you believe you backed the correct tier and should be able to play the toybox for yourself then head on over to Yooka-Laylee Toybox FAQ to see how to claim and redeem your code. Toybox codes are only being made available through Steam.