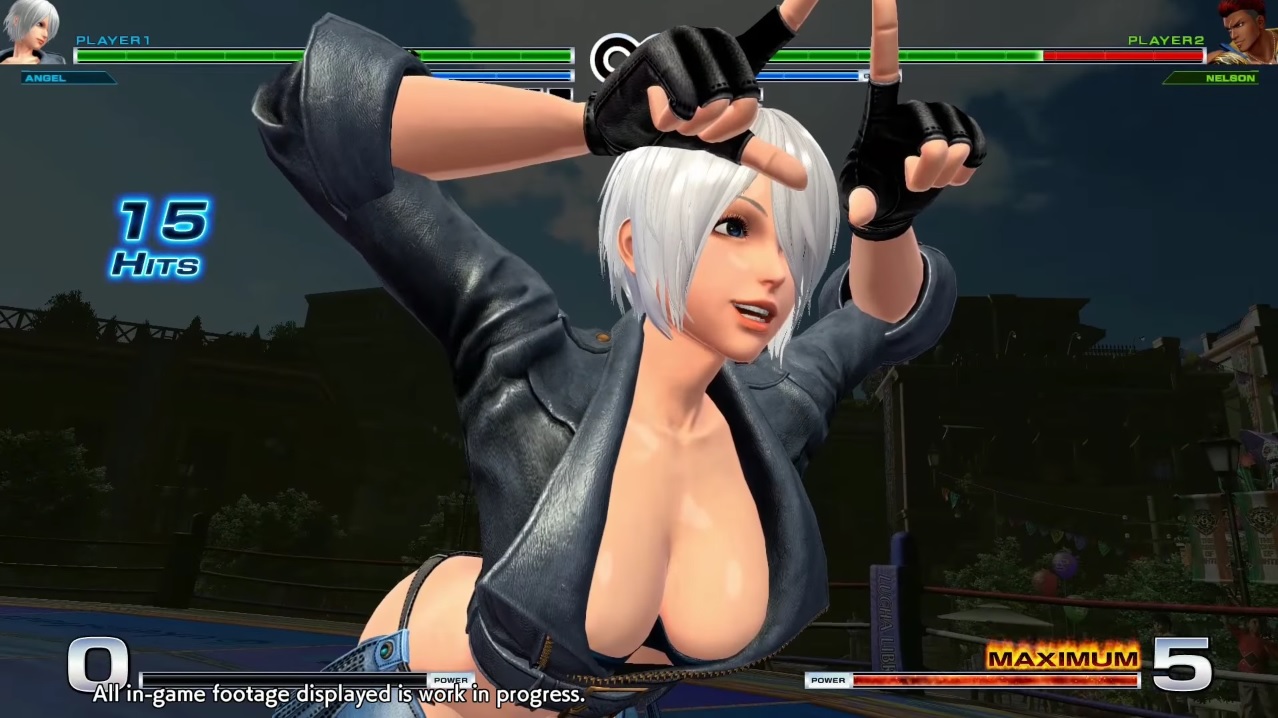 SNK Playmore and Atlus have released another new team trailer for The King Of Fighters XIV and this time around the team being introduced in Team Mexico. This team includes Angel, the new character King of Dinosaurs, and Ramon, all of whom have various wrestling techniques worked into their movesets. The King Of Fighters XIV is currently set to be released for the PlayStation 4 in North America on August 23rd and in Japan on August 25th.
To go along with this new team trailer the companies have also released details for each of the three fighters and you can read about them below:
Angel: Angel joined The King of Fighters in The King of Fighters 2001, where she was a NESTS assassin. Now, she's a former assassin and member of Team Mexico. She still uses Muay Thai and moves inspired by professional wrestling. Due to her time with NESTS, she also received superhuman strength and speed.
King of Dinosaurs: King of Dinosaurs is making his debut in The King of Fighters XIV. He's a professional wrestler dressed like a dinosaur with biting, clawing, and wrestling attacks. His true identity is unknown, as is his reason for joining the tournament.
Ramon: Ramon has been part of The King of Fighters since The King of Fighters 2000. He is a Lucha Libre wrestler known as "The Mightiest Tiger" and was inspired by Satoru "Tiger Mask" Sayama. His style is inspired by pro-wrestling and he's joined the tournament out of "love of the 'sport.'"