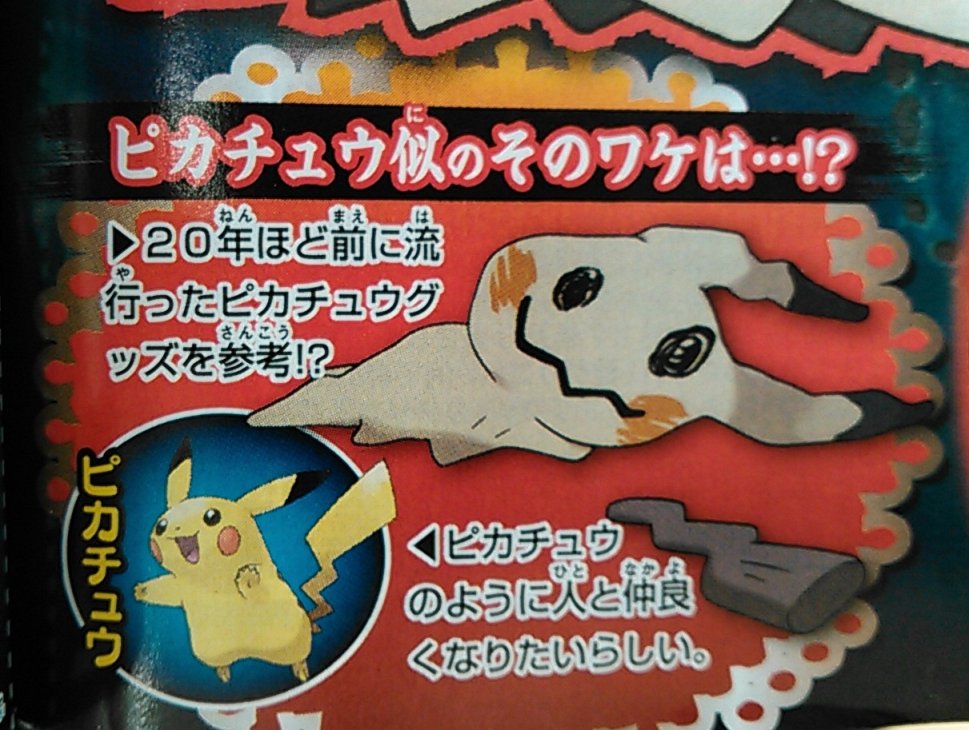 Those who have found the designs of the new Pokémon that will be appearing in Pokémon Sun & Moon will likely be able to add some more fuel to that fire with the latest two reveals. The latest issue of CoroCoro magazine, courtesy of Serebii, has revealed two new Pokémon that will be in the game with one being a normal/fighting type bear Pokémon that is currently called "Kiteruguma" and a ghost/fairy type called "Mimikkyu."
According to the leaked details, Kiteruguma will possess the Fluffy and Klutz abilities and that the people of Aloha are scared of it and usually place warning signs up thanks to the fact that they are incredibly strong but like to hug their owners, resulting in them being a bit of a dangerous Pokémon to raise. As for Mimikkyu, it will possess the "Disguise" ability and its creepy Pikachu exterior is thanks ot it wearing a popular Pikachu themed item that was popular many years before in an attempt to try and be friendly with humans.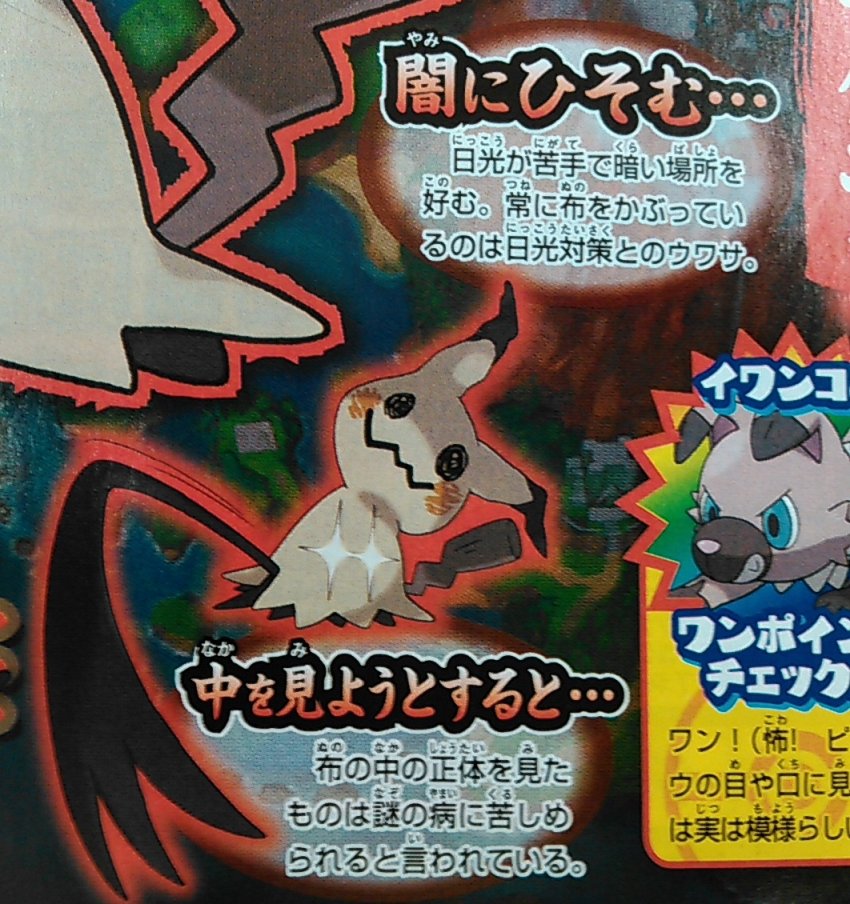 Obviously when Nintendo makes an official announcement for these two Pokémon they will likely be given a name change in the West but for now fans can still look forward to Pokémon Sun & Moon being released in North America on November 18th and in Europe on November 23rd.