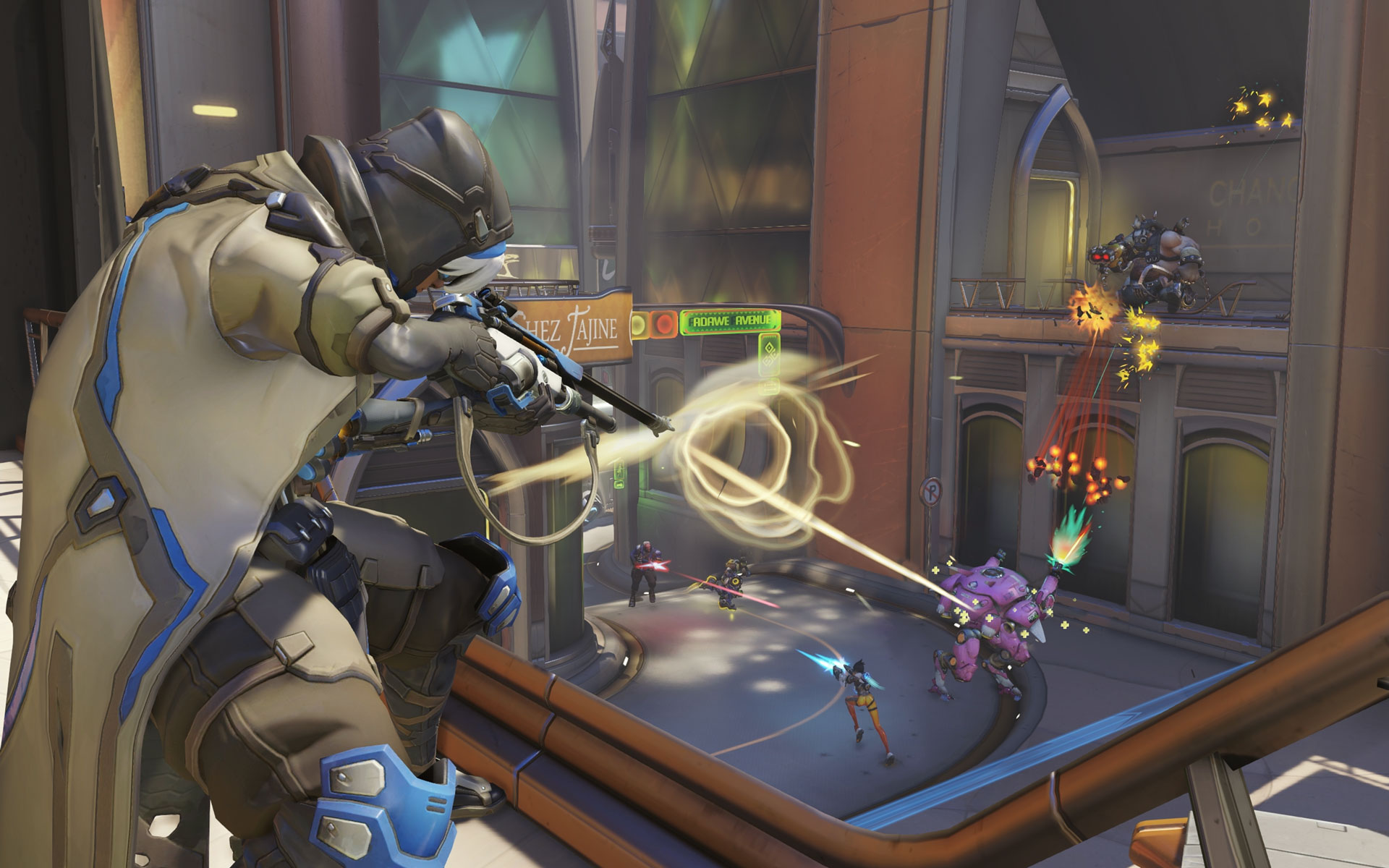 After a few hints and plenty of guessing by fans, it seems that the popular fan theories about the next Overwatch character have turned out to be correct. Today Blizzard Entertainment has revealed that the new hero that will be added to Overwatch is none other than Pharah's once thought dead mother Ana, a female sniper capable of healing her allies and buffing them with her super while also putting enemies to sleep, preventing them from healing, and of course, shooting them in the head.
Ana is currently available on the "Public Test Realm" servers on PC though it is worth noting that at the moment the wait is over a thousand people long. For everyone else, Ana has been given a full overview of her abilities by Blizzard as well as two trailers covering her origins and showing her in action.
After hanging up her rifle for over seven years, one of Overwatch's founding members is returning. Introducing Ana—a battle-scarred veteran who supports her teammates from a distance using a unique and highly specialized collection of weapons.
Ana's primary weapon is her Biotic Rifle, which fires long-range darts that can restore the health of her allies or deal ongoing damage to her enemies. Meanwhile, her Biotic Grenade is perfect for a close-quarters clash, because it simultaneously heals teammates and injures foes caught in its small area of effect. (Affected allies will also receive a temporary increase to all incoming healing, whereas affected enemies can't be healed for a few moments.) And if the battle starts to get out of hand, Ana's side arm can fire a Sleep Dart, knocking her adversaries' unconscious.
Plus, Ana's ultimate ability, Nano Boost, transforms teammates into super soldiers, granting faster movement, increased damage, and resistance to enemy attacks.
Origins Trailer
Combat Trailer