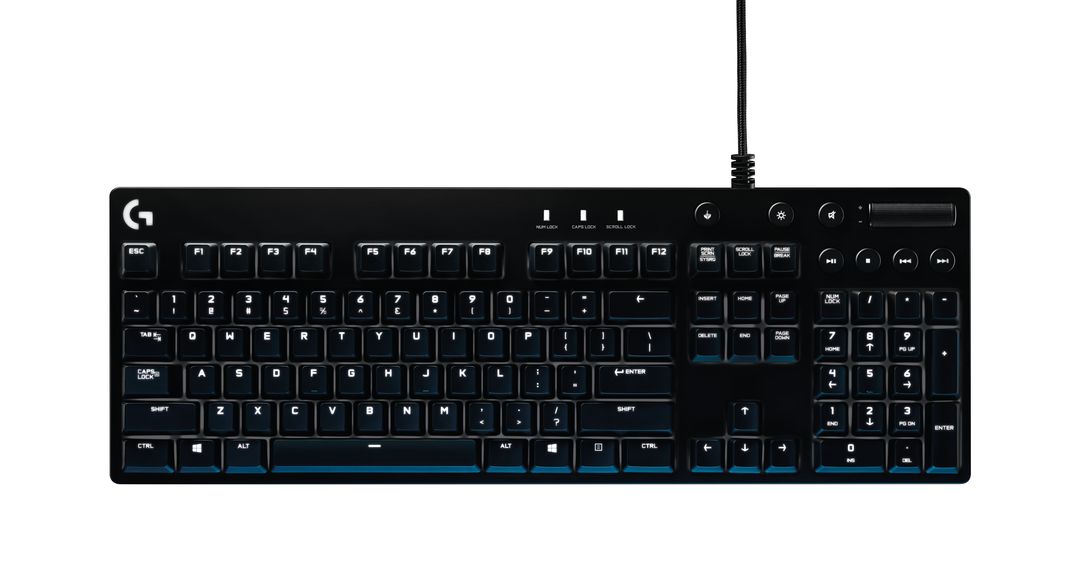 Logitech announced today the latest addition to their G series of gaming peripherals. A new version of the G610 Orion keyboard will hit shelves in September. The new variant called the G610 Orion Blue features Cherry MX Blue switches will carry an MSRP of $209.95 AUD at launch. The tactile/clicky MX Blue switch rounds out the G610 line, so it covers all the major switch types: silent MX reds, tactile browns, and tactile/clicky blues.
Logitech, Vice President and General Manager, Ujesh Desai said, "Keyboard enthusiasts want a variety of options. Our new G610 Orion Blue keyboard delivers a clean, sophisticated design along with a choice of mechanical switches."

The Logitech G610 Orion Blue shares the same features as its siblings. The keycaps are matte and are lit with white LEDs. There are a row of dedicated media keys on the top right hand corner of the keyboard. The keyboard is backed with Logitech's LGS software, controlling the lighting and allowing the function keys to double as macros in game.