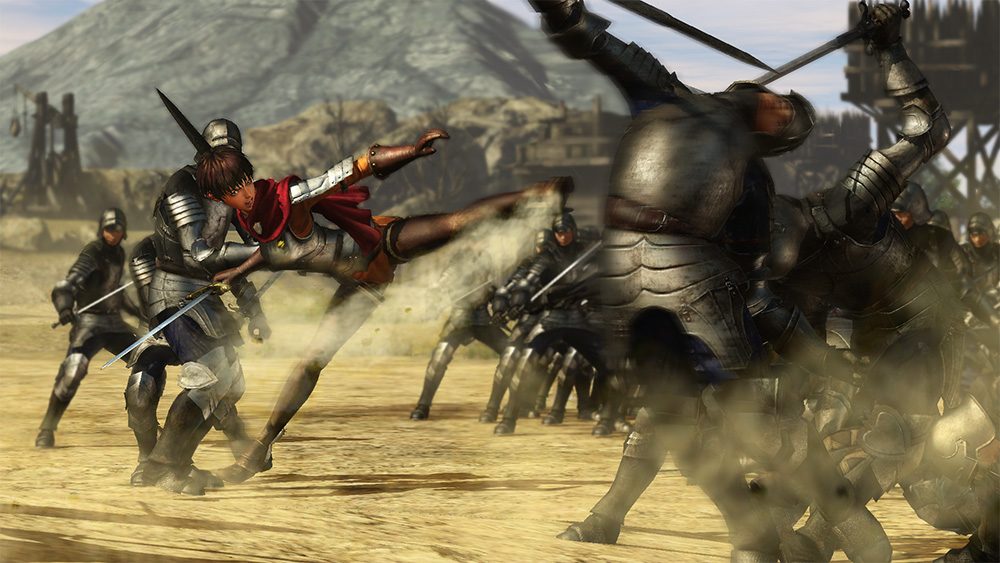 Koei Tecmo has announced that the Japanese release of their upcoming Berserk game has been delayed over a month. Originally slated for release on the PlayStation 4, PlayStation 3, and PS Vita on September 21st, the company is now listing the title for release on October 27th in an effort to improve the quality of the game.
【広報】さらなるクオリティアップを図るため、発売予定日を9/21(水)⇒【10/27(木)】に変更いたしました。より一層満足いただけるゲームにできるよう全力で開発を進めてまいりますので、どうぞ今しばらくお待ち下さいますようお願いいたします。 #ベルセルク無双

— 『ベルセルク無双』公式 (@berserk_musou) July 26, 2016
It is worth noting that when the Omega Force developed Berserk game was announced for Western release it was given a Fall 2016 release window so it is currently unknown if this month long delay will affect the Western version or if it will simply narrow the time between the Japanese release and the localized version.