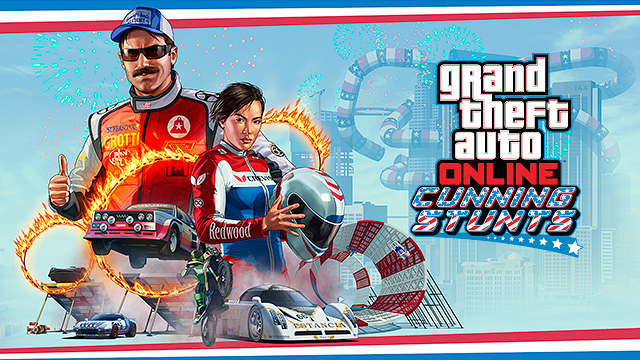 Rockstar has released the next update for Grand Theft Auto V's multiplayer component. Entitled "Cunning Stunts," this update is all about high adrenaline racing. The pièce de résistance are the new stunt races. These crazy, gravity defying races feature tracks with corkscrews, wall rides, and loop de loops.
Rockstar has created 16 of these races so far. They will be tapping the skills of the Grand Theft Auto Online community with the launch of the Stunt Race Creator on August 2nd. The tool will let content creators build their own stunt tracks that will test the limits of physics and gravity.
The most elite drivers in Grand Theft Auto Online are about to have a chance to put their money where their mouths are. Rockstar will be holding premium races with giant GTA$ prizes for the winner. These races need an entry fee and are limited to a specific vehicle or vehicle class. There is a different race each day and schedules will be posted weekly.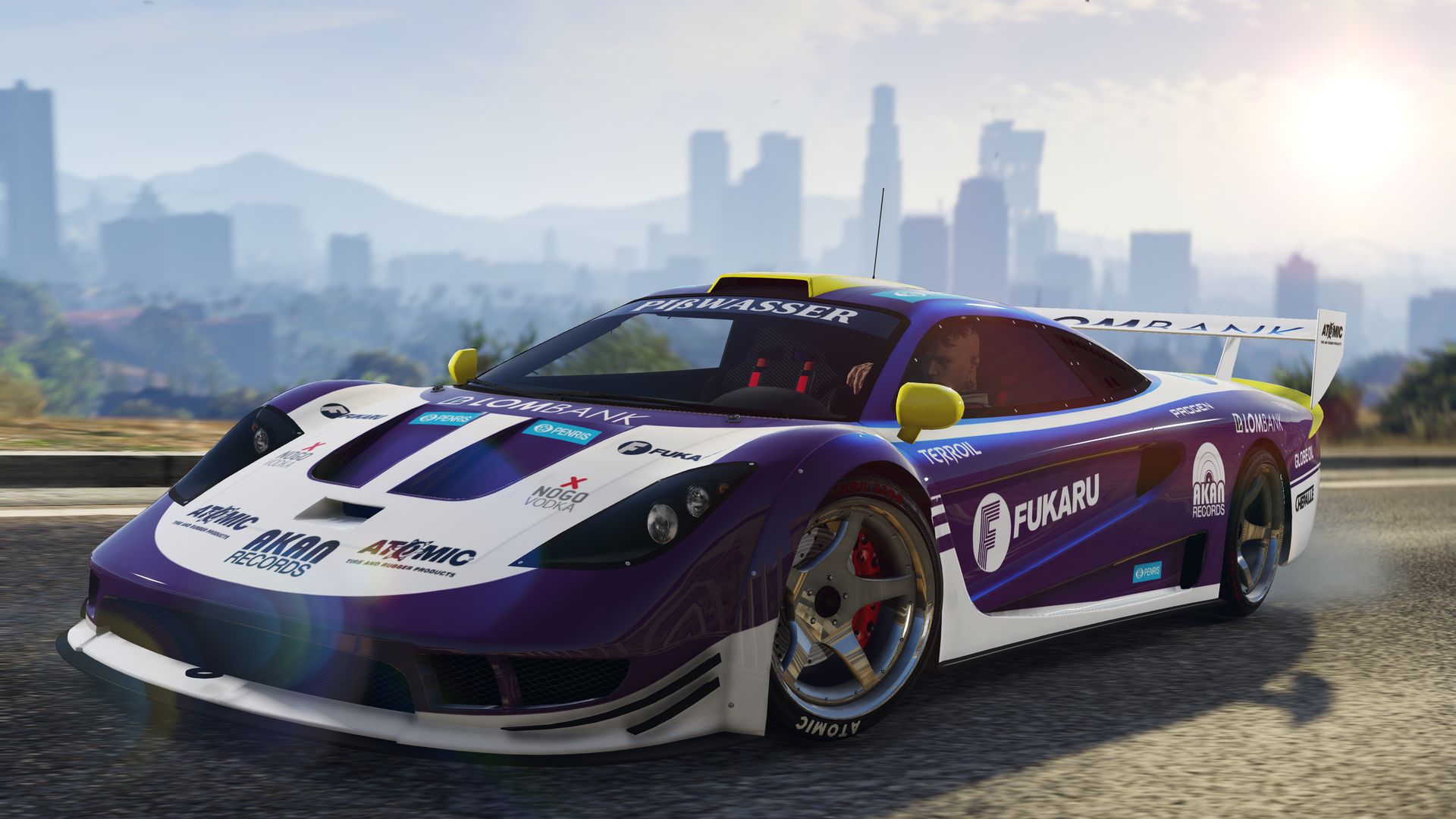 This Week's Races
Tuesday, July 12th: Maze Bank Ascent (Sports)
Wednesday, July 13th: Duel (Muscle)

Thursday, July 14th

: Splits (New Vehicle – Brioso)

Friday, July 15th

: Vinewood Downhill (Motorcycles)

Saturday, July 16th

: Racing Alley (Sports)

Sunday, July 17th

: Canyon Crossing (Super)

Monday, July 18th

: Turbine (Off-road)
Of course, it's not a Grand Theft Auto Online update without a bunch of new vehicles, clothing, and accessories. Keeping in line with the racing theme of the update, thirteen new vehicles from all the major racing classes are being added to the game.
Super: Annis RE-7B, Emperor ETR1, Progen Tyrus
Sports: Lampadati Tropos Rallye, Obey Omnis
Compacts: Grotti Brioso R/A
Off Road: Vapid Desert Raid, Vapid Trophy Truck
Motorbikes: Nagasaki BF400, Western Gargoyle
Muscle: Declasse Burger Shot Stallion, Vapid Pisswasser Dominator, Bravado Redwood Gauntlet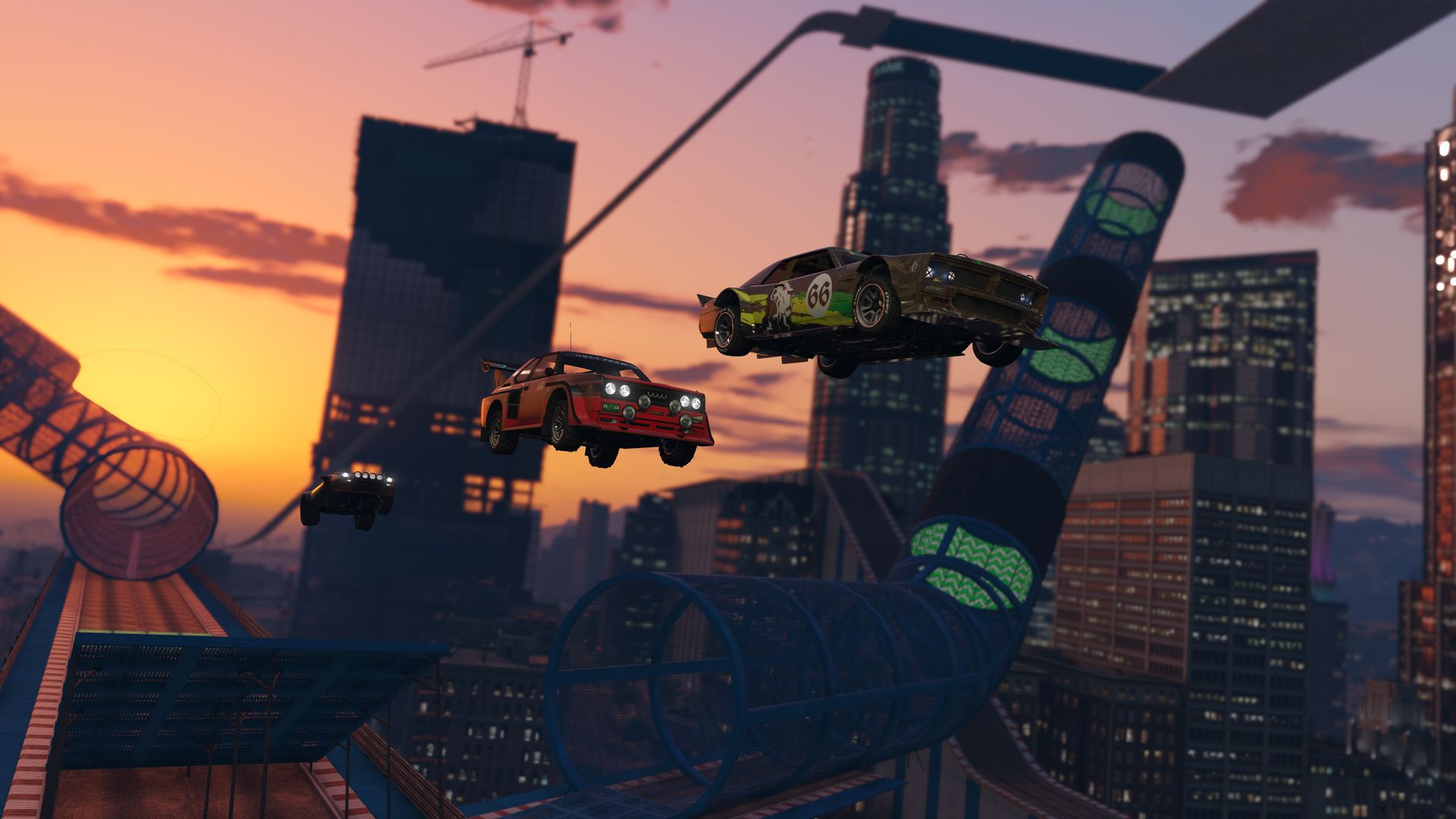 Additionally, players can visit their local shop to get decked out in some racing themed gear or inked with one of fifty new tattoos. Rockstar has also announced some fine tuning in the back end. A new helmet visor animation has been added and the Player Interaction Menus have been rebuilt.
Players who log onto GTA Online this week will get a free Black Jumpsuit in homage to Jock Cranley. Plus, to celebrate the launch of "Cunning Stunts," players will get 20% off any property with a garage and 15% off select car mods to get you ready for racing. Make sure to post your Snapmatics of your newly upgraded vehicle before July 18th, as five images tagged with #stunts will be earning themselves a tidy million GTA$.