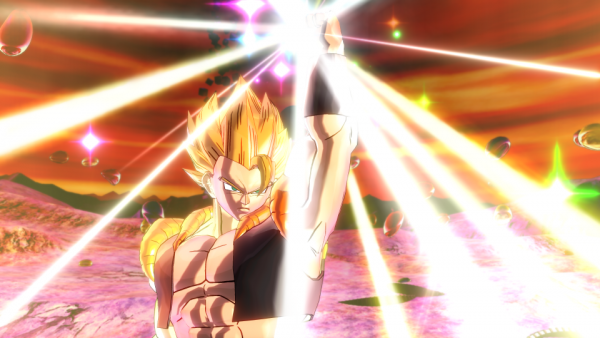 Bandai Namco have unveiled the pre-order bonuses for
Dragon Ball Xenoverse 2
as well as unveiled a special collectors edition, a season pass and a whole bunch of new screenshots which give us a look at some of the new outfits available in the game, some other very interesting features and the games official box art.
So let's start with the collectors edition. Those who go all out for the best edition will receive:
Son Goku Super Master Stars Piece (34cm tall)
Exclusive box design with metal Shenron
Time Patroller's Guide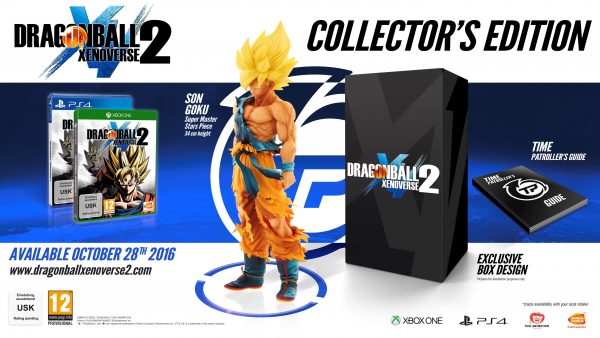 I'm not sure what to make of the contents of the Time Patroller's Guide or the metal Shenron, so perhaps more details on those bonuses will be divulged later. Those in America will also receive a steel book case and a copy of the games soundtrack, no doubt karma for all the times they missed out on receiving a collector's edition at all.
Now apart from the collector's edition there is a deluxe edition. This edition will give you early access to the blue haired Future Trunks as a playable character and the Season Pass. The Season Pass for Xenoverse 1 was honestly very lackluster, with 3 packs mostly centered around new characters. Xenoverse 2 looks a little better but details are still slim for now. The Season Pass includes four packs including:
Playable characters
Episodes and Quests
Masters and Masters Quests
Skills, Costumes, and accessories
Stages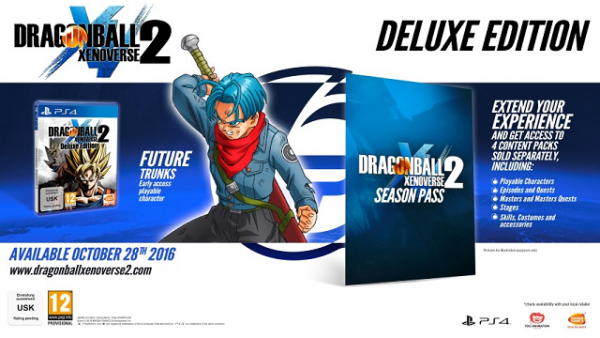 I think it's a safe bet one or two of those packs will be based on Dragon Ball Super which I expect to see a dub announcement for in the coming months. Now if you pre-order you can get even more goodies and this is certainly one that a lot of people want. Those who pre-order will gain exclusive access to the playable character Goku Black, the current villian of Dragon Ball Super as well as an exclusive Tao Pai Pai pillar skin for their custom characters hover scooter which they can ride in the hub world of Conton City.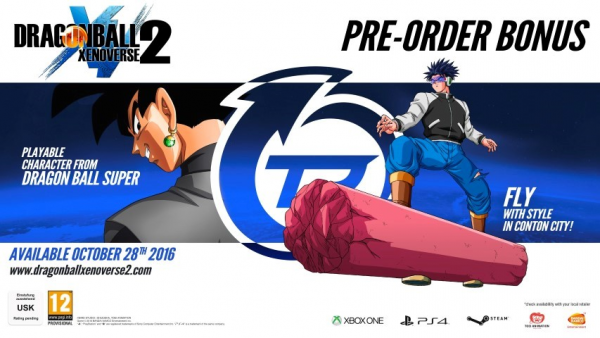 For those who don't remember, Super Saiyan 4 Vegeta was a pre-order bonus for the first game and was never released separately for purchase, so keep in mind the same thing could happen here with Goku Black.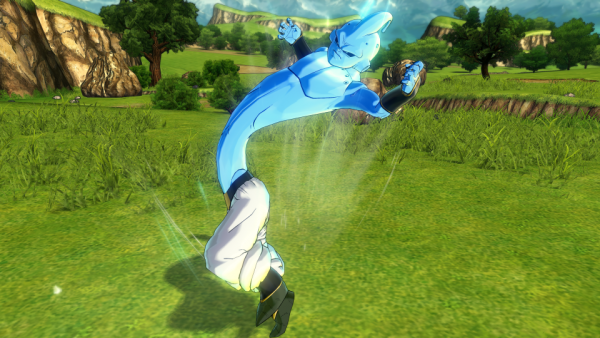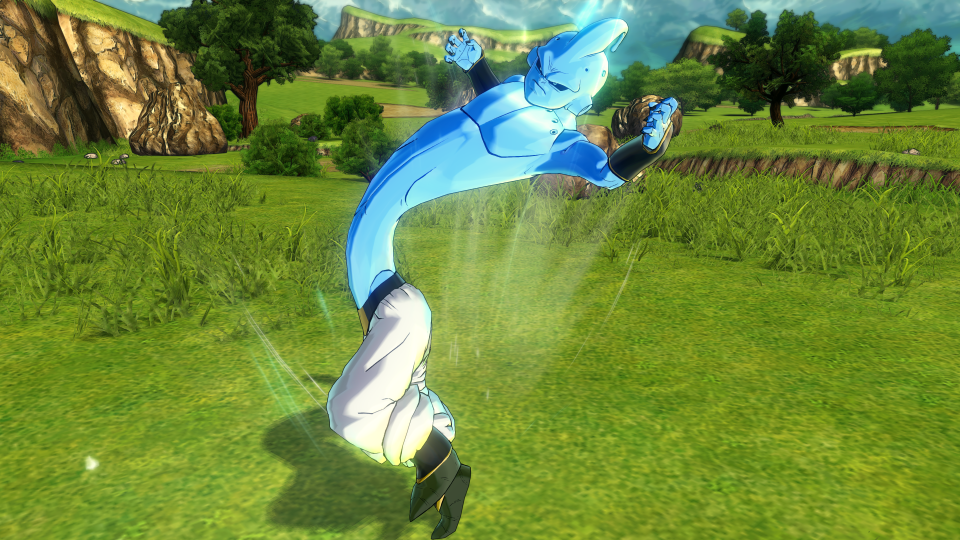 Now I'll go over some new things we can see in the recently released screenshots. The biggest thing to note is the screenshot above featuring a blue Kid Buu looking character. This image was titled as Majin Awaken Power, the same wording used for a screenshot of a Saiyan character who was also in a transformed state. Nothing is confirmed yet, but that seems like a very strong indication that the Majin race, if not all custom character races will be receiving some sort of unique transformation.
Lastly, there are heaps of new costumes being added into Xenoverse 2 for our custom characters to wear including:
Yamcha's Baseball outfit
Grand Kai outfit
Police Krillin outfit
Perfect Cell outfit
Goku's Bomber Jacket Outfit (from the 10 days rest during the Cell Games)
Super Baby outfit
GT Vegeta outfit
Trunks sleeveless jacket outfit from movie 9
Vegeta's casual outfit from Dragon Ball Super episode 2
Yajirobe hair (most likely to be a wig)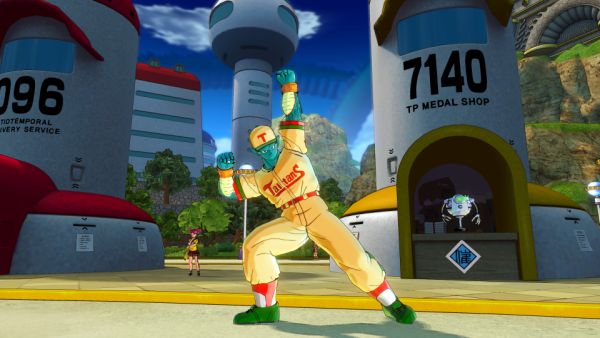 We can expect a bit more Xenoverse news in the coming days with some live streams and events taking place. The game releases on October 25th for PS4 and Xbox One in North America and an October 28th for the rest of the world. The PC edition also lands on the 28th. You can check out the updated trailer which features all the above mentioned bonus editions and the gallery of new screenshots below.