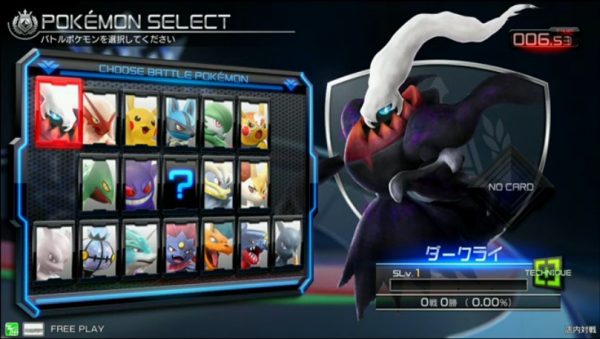 A live stream in Japan has revealed Darkrai, Garchomp, Braixen and Shadow Mewtwo are being added to the arcade version of Pokken Tournament as playable fighters. While the last three in that list were already playable in the Wii U version, Darkrai is a completely new addition to the game.
Darkrai is a technique character and from the trailer seems to have an emphasis on controlling the field with traps. Apart from that, the arcade version is also being updated with stages from the Wii U version, more clothing options and a mission mode that unlocks various boosts and updates.
These updates will hit the arcade on July 20th. There are currently no plans for a Wii U version update. Pokken Tournament has kind of past its time in the sun but with the game having a presence at the Pokemon World Championships next month there is definitely a chance of an announcement. You can check out our full review of Pokken Tournament to see what we thought of the game.