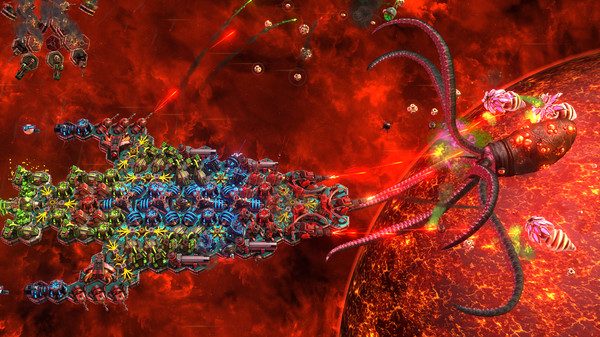 Set 20 years after the events of Space Run, Space Run Galaxy now has players working for Captain Buck Mann as a pilot of his intergalactic courier service. There are a huge variety of customers who will need courier services and their potentially dangerous cargo will need to be kept safe and sound from asteroids, pirates, and hostile aliens. Players will be able to arm their own spaceships with weapons as they fly in this tower-defense/real time strategy hybrid.
Space Run Galaxy features 4 solar systems and 50 zones, along with player created jobs and a player-driven galactic market. New to the series are the giant boss-type enemies that will rival even the largest of ships in size.
Space Run Galaxy is out now on Steam for Windows. The game is normally $19.99 USD, but will be 15% off until July 4th to celebrate the game's launch.