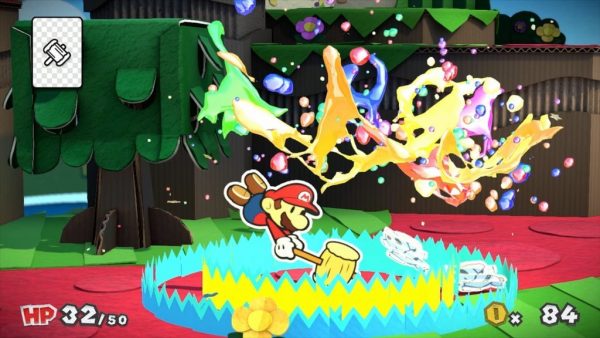 People were wondering if Nintendo would be showing Paper Mario: Color Splash at E3 and we have our answer as well as a surprise release date announcement. Paper Mario: Color Splash will be arriving on Wii U on October 7th, with live gameplay of the game being streamed through Nintendo's Treehouse at E3 tomorrow.
Keep in mind at the moment this release date is only confirmed for the United States, and unfortunately with Nintendo games (Yoshi's Woolly World and Fire Emblem come to mind) there can be some large gaps in release dates between regions. Color Splash didn't do much to impress in it's initial reveal and we haven't heard any news since then, so hopefully it can impress on the show stage tomorrow.
UPDATE: A new trailer for the game has surfaced at E3 and is embedded below. It is definitely embracing a more 'real element' for some of the battle graphics and seems to have more focus on exploration and puzzles than RPG elements and battles. Mario teams up with a talking paint can and Peach to solve the mystery of why colour is leaving the world.