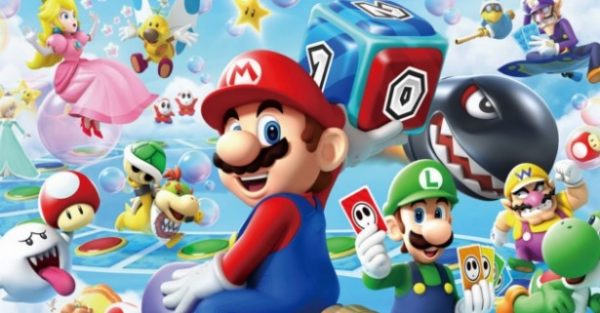 Nintendo's main focus this E3 are definitely Pokemon and Zelda, but that doesn't mean there wasn't any time for new game announcements. Mario Party: Star Rush has been quietly announced for the Nintendo 3DS and has a release date of November 4th. The game will have it's debut on the Nintendo Treehouse tomorrow, but as current no images or footage has been released. The game will allow all players to take their turn at once thanks to being on the 3DS. We don't know if this means the return of the heavily criticised vehicle that has all players moving together (hopefully not).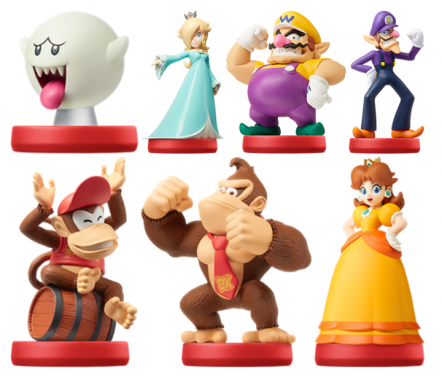 In tandem to the new game announcement, 7 new Mario Party series amiibo have been announced. Donkey Kong, Diddy Kong, Rosalina, Daisy, Wario, Waluigi and Boo. These amiibo share the same November 4th release date and as a cool unique feature Boo will be the first glow in the amiibo released.
---
UPDATE: A new trailer and new gameplay footage from E3 have surfaced alongside some official information. For those looking for a traditional Mario Party experience you won't find it here but the new concept does look interesting.
Team up with Mario, Peach, Donkey Kong, and more in the most perfectly portable Mario Party game to date. Play with up to four players simultaneously, exploring different worlds as you freely move your Toad across maps and recruit Mushroom Kingdom allies. Break free of turn order, with all players plotting strategy, rolling the dice, and moving… all simultaneously! Team up with your friends in the real world to compete or cooperate to take down bosses in each game board.
Features:
Recruit characters like Toadette, Rosalina, and Wario to team up with and support you in Toad Scramble starring Toads.
Choose from multiple boards in different worlds, each with tricky boss battles.
Up to four players can simultaneously roll and move freely around a map.
Team up with up to four Mushroom Kingdom characters who can help you win by participating in different events.
Fully refined for bite-sized portable play for the Nintendo 3DS family of systems.
Multiplayer via Local Wireless (additional games and systems required; sold separately). For the first time in series history, compatible with multi-card communication.
Packed with different modes that everyone can enjoy.