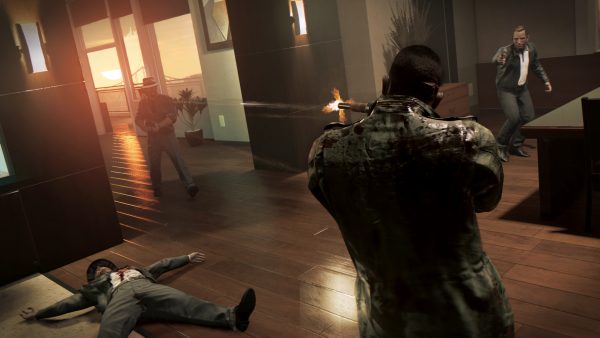 2K released a new trailer for Mafia III, setting the stage for Lincoln's adventures. The trailer kicks off with a man admitting to helping Lincoln murder Sal Marcano and his crime family. Next, we see Lincoln being rescued from a burning bar by a priest and Lincoln's lengthy recovery. As the last piece of Lincoln's recovery, he prepares to go to war with the Marcano family, as they panic to discover Lincoln is alive and well.
In addition to the trailer, 2K has released a lengthy 22 minute gameplay video with commentary provided by Hangar 13 Creative Director Haden Blackman that walks players through some of game's major features and plot points.
Mafia III is an open world shooter set in 1968 New Bordeaux, a fictional city inspired by New Orleans. Players take on the role of Lincoln Clay, a Vietnam war veteran and the sole survivor of the Marcano family's violent purge of the black mob. Lincoln is hellbent on vengeance and rebuilding the black mob strong than ever before.