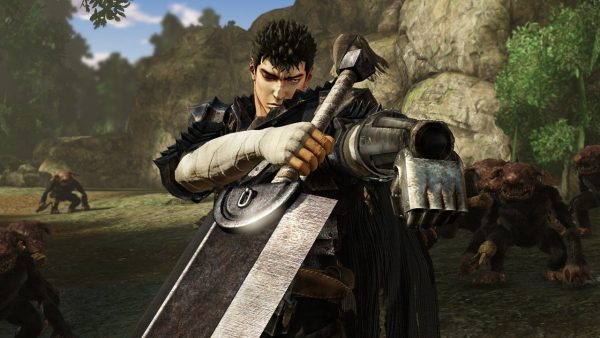 Yesterday a small batch of screenshots for Koei Tecmo's Omega Force developed Berserk game were released but now early this morning the company has released not only the first official trailer showing off some gameplay footage, a bunch of new screenshots including a few from cinematics, and new details about what to expect from the title.
By wielding a sword bigger than yourself, the developers are focusing on "kill and crush" action that overflows with power and the game will run from the beginning of the "Golden Age Arc" and go all the way through to the end of the "Millennium Falcon Arc" where Guts, on his journey for revenge, gathers many invaluable comrades.
Many scenes reproduced through the anime OVAs and 3D models will be included in the release as well as a number of new interactions that weren't previously shown off. On top of this, the characters will all retain the same voice actors that handled their voice work in the OVAs as well as the upcoming Berserk anime.