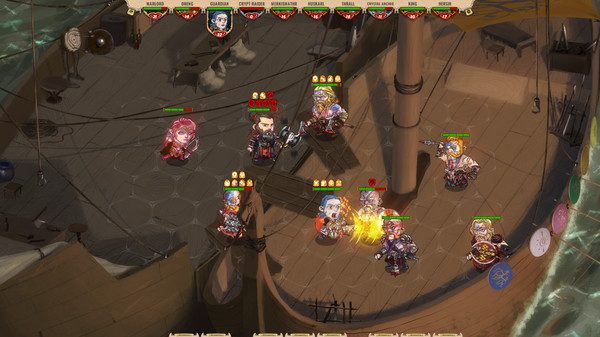 Indie developers Pera Games launched their turn-based RPG Overfall on Steam Early Access back in March. In the last two months, the team has been busy adding extra content, stomping bugs, and balancing the game. Their work is finally paying off, as Overfall will reach a full release next week on May 17th on Linux, Mac, and Windows.
Overfall mixes in diplomatic and rogue-like elements with classic turn-based RPG gameplay. Overfall is set in a archipelago ravaged by war, where two heroes are seeking their lost king. They must navigate not only a world filled with dangerous enemies, but also one filled with choppy diplomatic waters. Once players finish Overfall's story, they can dive right into the story builder and create a new epic to share with the community. With the help of writer Chris Avellone (Icewind Dale, Planescape: Torment, Fallout: New Vegas), Pera Games has compiled a writing style guide to help writers craft their story in line with Overfall's lore.
Overfall is available now for $9.99 USD on Steam.