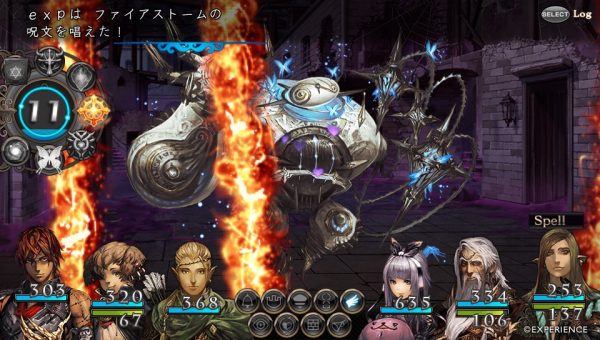 During their 10th anniversary event not only did Experience announce that they are working on a new game called Yomi wo Saku Hana they also announced that they are once again revisiting the Stranger of Sword City title by working on New Interpretation Stranger of Sword City: Black Palace for the PS Vita.
The game will be an updated to the original title and will feature a number of new additions such as the Clocker and Puppeteer classes, the appearance of Elthalia from Students of the Round, a Guard Counter system, new events, and various adjustments and improvements to the game.
The company is planning on releasing the updated New Interpretation Stranger of Sword City on July 21st in Japan where owners of the original game on the PS Vita will be able to upgrade for 1,800 yen while the game itself will be priced at 3,800 yen.