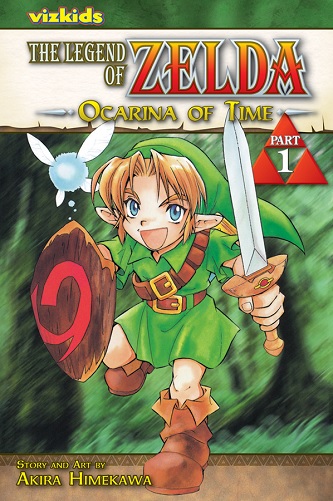 Viz Media has announced some news today that fans of The Legend of Zelda will be quite happy to hear. They are planning on bringing the ten volume manga series back into production.
These releases will now be called The Legend of Zelda: Legendary Edition and each one will be a two-in-one omnibus release that will feature new covers and color artwork from creator Akira Himekawa and printed in a larger format than it originally debuted in.
Currently Viz hasn't revealed what the first cover for The Legend of Zelda: Legendary Edition will look like but they have revealed that fans can expect the first omnibus to be released on November 1st where it will be available for $17.99 U.S. / $21.99 CAN with the following volumes set on a bimonthly release for a total of five volumes to wrap everything up.
The battle for Hyrule and the Sacred Realm has begun! A young boy named Link must defeat evil on his long, perilous quest to find the spiritual stones that hold the key to the Triforce, and deliver them to Zelda, princess of the land of Hyrule.