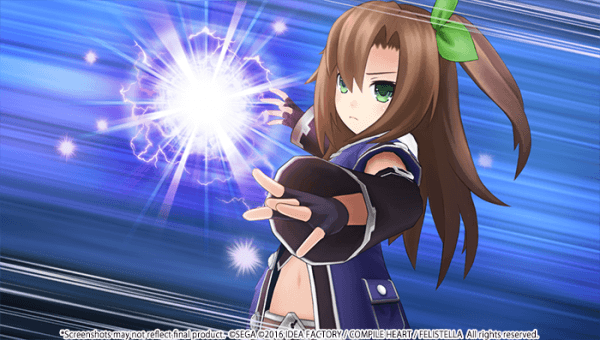 A little over a year ago a crossover between the Neptunia series and Sega Hard Girls was announced for Japan and now Idea Factory International has announced that that game will be released in the West under the name Superdimension Neptune VS Sega Hard Girls.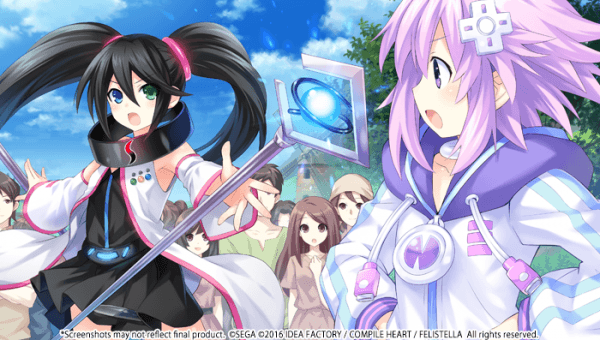 The title will be released for the PlayStation Vita sometime this fall in North America and Europe where it will be available both physically and digitally. For those unfamiliar with the game, Superdimension Neptune VS Sega Hard Girls is an RPG that places IF in the primary role as Neptune ends up being transformed into a motorcycle.
Joined by the Sega Hard Girls, who are characters created from the Sega consoles such as Dreamcast, Sega Saturn, and Mega Drive, IF must recover the lost history of the Grand Library. A brief summary of the game's story as well as screenshots and key art that is slightly altered between North America and Europe for the game can be found below:
Our story begins in the mysterious halls of an ancient library…The Grand Library holds the history of the world within its shelves. Legend says that if one was to tamper with the books kept there, the past itself could be completely rewritten… A daring adventurer known as IF discovered the location of this revered library and finally crossed its threshold. Little did she know, a disaster of historical proportions was about to occur before her very eyes. Books began to vanish from the library's shelves; the history of the world was disappearing before her and the reasons for this occurrence were shrouded in mystery.

IF sets out on a journey across time to uncover the truth! Will she be able to work together with both the Sega Hard Girls and Goddesses to recover the lost history? Will they really be able to save the world?