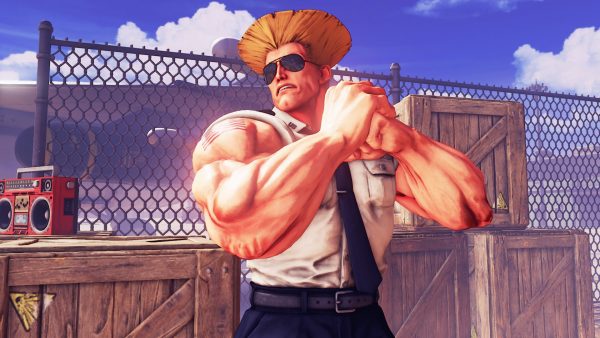 Today Capcom has announced what will be available in their Street Fighter V April update and with it came news regarding their second downloadable character, Guile. Although no exact release date for the update has been revealed, the company has stated that Guile will be available alongside the update and since the company still will not be implementing the Zenny system into the Online Store, he will be available as a temporarily free character in the same manner that Alex currently is and will revert to a character that must be purchased with Fight Money or Zenny when the latter currency is implemented.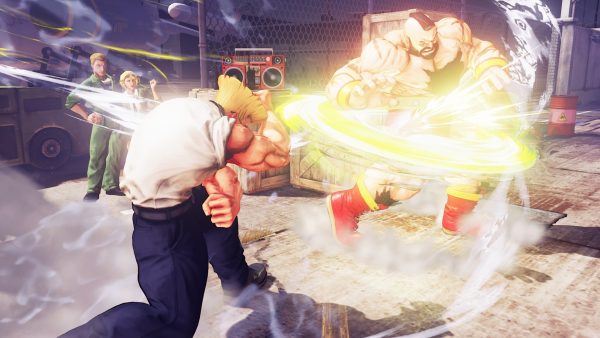 Alongside the addition of Guile to the roster the company has outlined a few other features that will be implemented into Street Fighter V with the update and this includes a brand new stage, finally a punishment for players who rage quit often in online matches, and an update to the game's matchmaking systems.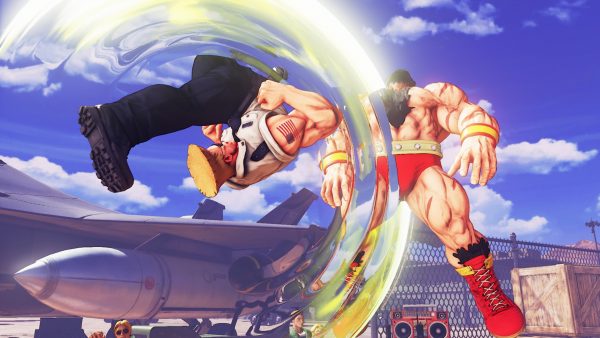 Capcom has provided details regarding Guile's move set and new skills in the game as well as the punishment system below:
V-Skill: Sonic Blade

Guile spins up sonic energy to create a Sonic Blade which acts as a stationary projectile that can also juice up his Sonic Booms. Sonic Blade can really help Guile pressure opponents on their wake-up or help him win projectile battles as it increases Sonic Boom durability!

V-Trigger: Solid Puncher

Guile powers up and tosses out continuous Sonic Booms! Each button throws a Sonic Boom at a different speed, so mixing up between buttons can create interesting Sonic Boom sequences. Depending on the sequence used, this can act as a great combo extender, be used to overwhelm opponents or easily push his opponents to the corner.

Critical Art: Sonic Hurricane

Guile's most devastating attack, the Sonic Hurricane! Guile powers up and hits his opponent with a massive, multi-hit Sonic Boom. This Critical Art receives a damage and range boost while his V-Trigger is active.

Rage Quit System

We're also happy to announce that we will be implementing a system to punish players who frequently disconnect during matches (aka rage quitters).

The way this will work is the system will identify players who have high disconnect rates during matches and will lock them out of matchmaking for a period of time. Players who have been identified as abusing the system will receive an in-game message notifying them they have been locked out of matchmaking. More additions and enhancements to this system will be implemented in the future.