Sherlock Holmes: The Devil's Daughter – New Video and New Release Date Announced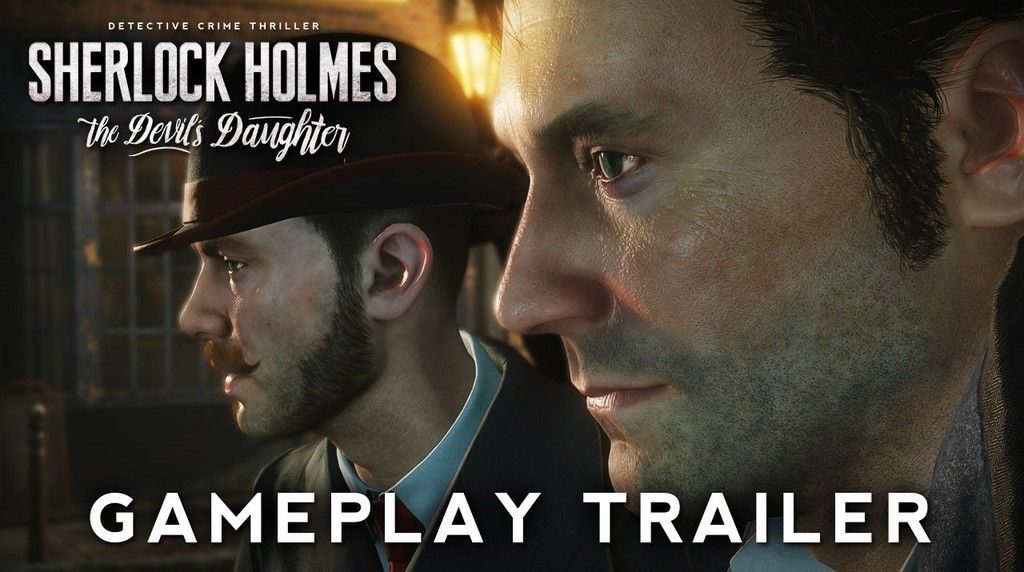 Watch the Video on YouTube HERE: https://youtu.be/lMpJ2at2OIg
Lesquin, FRANCE – April 14, 2016 – Bigben Interactive, the video game publisher and distributor, and the studio Frogwares are today pleased to reveal the first gameplay trailer for Sherlock Holmes: The Devil's Daughter. The game will be available June 10th on PlayStation®4, Xbox One and PC.
In this new video, the adventure is just beginning for the celebrated detective! Beset by doubt and fear, he must act quickly to escape his darkest demons. Will his nerve be up to the task?
Sherlock Holmes: The Devil's Daughter will be released June 10th on PlayStation®4, Xbox One and PC.
Sherlock Holmes: The Devil's Daughter is a unique adventure game that blends exploration, investigation and action for a breath-taking and fantastic playing experience.
What led young Katelyn to 221B Baker Street? Could she have discovered the dark truth about her family? And who is the charming clairvoyant who has moved in to 221C? Is there room for séances and occult rituals in the bastion of logic and rationalism?
For the first time in his prestigious career, the most illustrious of detectives must fight not to reveal a secret, but to keep one…
In Sherlock Holmes: The Devil's Daughter, you play as the master detective himself, plunged against his will into a fantastic adventure brimming with intense action sequences for an interactive experience that is more immersive than ever. The mysteries follow one after another, the clues pile up, trails intersect, the hypotheses contradict… Will you be able to guide Sherlock Holmes to the incredible final revelation?
For more information about the Sherlock Holmes Games: www.sherlockholmes-games.com
For more information about Bigben Interactive and their video games: www.bigben.eu
Follow us and join the discussion on Facebook, Twitter and YouTube.
###
About Bigben Interactive
Bigben Interactive is a European player specialized in video game publishing  and the design and distribution of smartphone and gaming accessories as well as audio products, The Group, which is recognized for its capacities in terms of innovation and creation, aspires to become one of European leaders in each of its business segments.
Company listed on Euronext Paris, compartment C – Index : CAC SMALL – Éligible SRD long | ISN : FR0000074072 ; Reuters : BIGPA ; Bloomberg : BIGFP |SALES 2014-2015: 184,9M€ | HEADCOUNT: 350 employees | INTERNATIONAL: 9 subsidiaries  and a distribution network in 50 countries.
About Frogwares
Frogwares is an independent video game development studio based in Dublin and Kiev. Since 2000, the studio has become renowned for its vast catalogue of games, ranging from RTS to action-adventure games. Frogwares' games are available on major game platforms, including the latest generation consoles, and are often compared in quality to many AAA titles. The developer's cutting-edge Sherlock Holmes games are also a registered trademark of the studio.
For more information, please visit www.frogwares.com