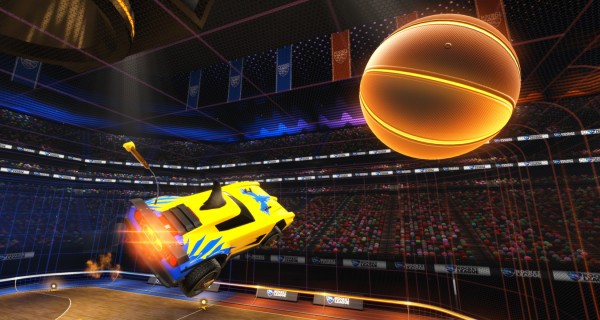 Rocket League is a few months shy of it's official one year anniversary however the game shows no signs of slowing down with another rather hefty patch set for release late this month.
The full patch notes from the official website are below and include an entirely new game mode called Hoops. The new mode is based more on Basketball than Soccer with an elevated goal and a new hardwood arena that will be sure to alter the way people player the game.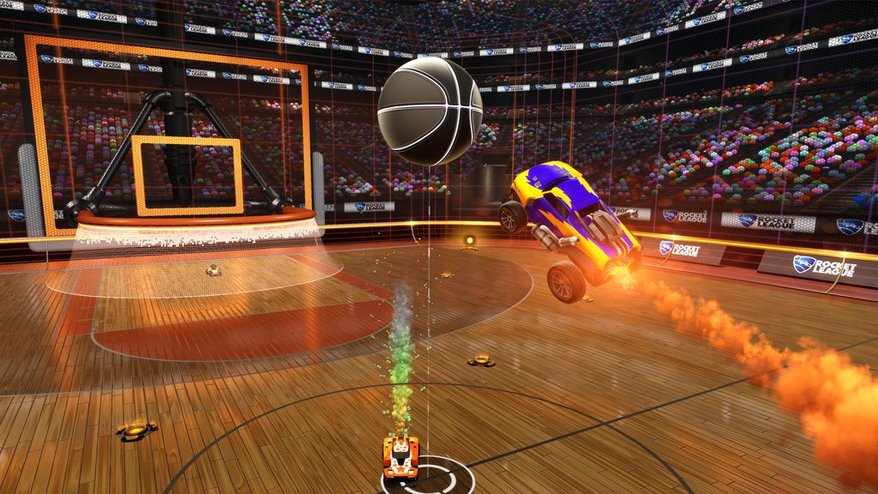 New Mode – "Hoops"
The patch (scheduled for release late April), will bring the all-new, basketball-inspired game mode to the Rocket League community.  "Hoops" will be available in Exhibition, Private Match or new Casual Playlist that pits players against each other in a 2v2 showdown.  Look out for Hoops and its exclusive Arena, "Dunk House," soon!
Replay Quick-Saving
One of the most common requests from our community has been to add a quick-save feature and that's exactly what we've added in this update. Press the new "Save Replay" hot-key/ button at any time during the match and your machine will take it from there — no more waiting for the post-match screen!
Replay Naming
To go along with the new quick-save feature, we're also introducing the ability to name and rename Replays. This means that players can soon name any new Replay in the post-game lobby or rename preexisting ones from the "Replays" menu.
What's with that BOUNCE!?
From Wasteland to DFH Stadium, we've noticed the physics of the ball behaving in unusual ways (and so have you based on some of the videos we've seen). In the upcoming patch, we will introduce global changes to the physics behavior (with additional changes to the Wasteland Arena, specifically) to help ensure that the ball behaves as you would expect it to.
Xbox One and "Cosmic" Arena!
As a reminder to all Xbox One players, this patch will also introduce the content detailed in our Xbox Roadmap blog from earlier this year. You will be getting all features listed in the article above, including Rocket Labs — which brings new and experimental Arenas with virtual reality-inspired aesthetics to the Casual Playlist. As an added bonus, all platforms will receive the brand new Rocket Labs arena, "Cosmic," inspired by the classic Supersonic Acrobatic Rocket-Powered Battle-Cars map!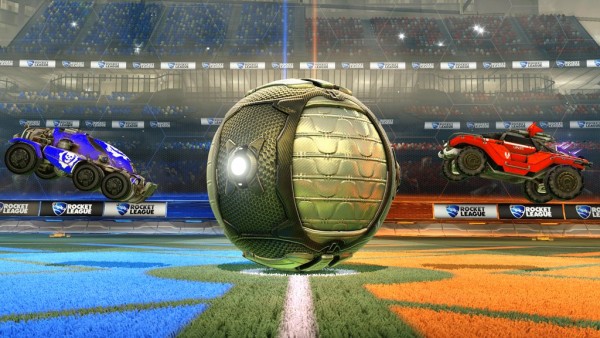 Rocket League was one of the surprise success stories of last year, generating over 72 million dollars for a game that initially had a 2 million dollar budget. This success prompted an Xbox One release that will become the first game to support cross platform play with PC. Developer Psyonix is also working hard to allow cross play with the PS4 and future platforms (presumably talking about the Nintendo NX).