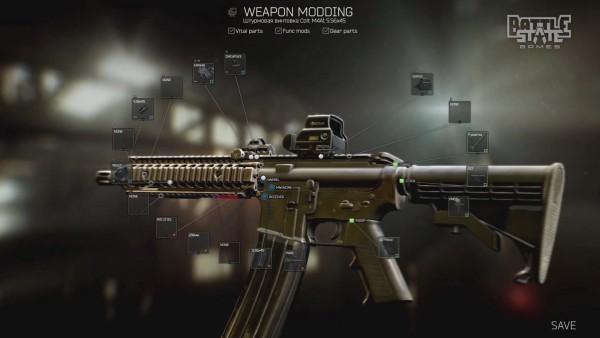 The latest Escape from Tarkov gameplay video features the game's deep weapon modding system. With a ton of options for each gun, gamers can essentially play tactical Barbie with their firearms. Tacti-cool M4A1? Check. Police-style shotgun? Check. Each gun has been carefully modeled to ensure that no matter what mods are tacked on, the gun will still look realistic. The developers estimates there may be millions of possible combinations in the game.
Battlestate Games has also announced today that they will be running their first livestream on Twitch this Saturday April 2nd at 11 AM Pacific time. People can tune in at their official channel at www.twitch.tv/escapefromtarkov.
Escape from Tarkov is a hardcore story-drive MMOFPS. The game is set in the sealed Russian city of Tarkov where the private military companies USEC and BEAR are caught in a violent struggle in hopes of escaping the city. The game is set to launch sometime in 2016.