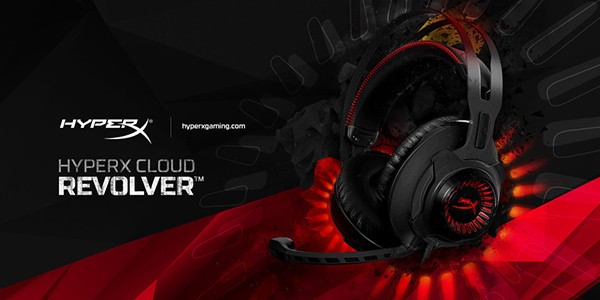 Kingston announced that the next HyperX Cloud headset will be the Kingston HyperX Cloud Revolver Headset. It is tuned specifically for FPS gamers. The headset features a new 50mm directional drivers boasting a large sound stage designed to help players better pinpoint the directionality of sound.
"HyperX Cloud Revolver's wide audio sound profile will be a game changer in the FPS genre. Gamers who wear this headset will have an advantage as they'll be able to hear their opponents' location from further away," said Annie L. Gerard, global strategic marketing manager, HyperX. "Since the beginning, this headset was designed to deliver the most detailed and widest sound stage in the market to give gamers the maximum competitive edge."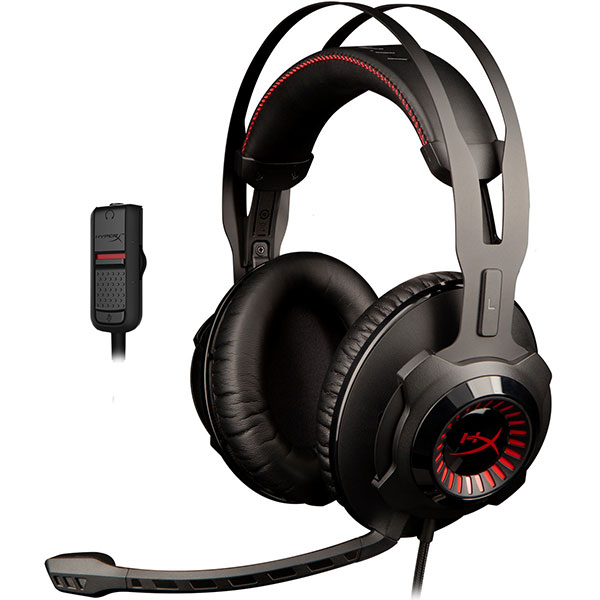 The HyperX Cloud Revolver is built with a steel frame and memory foam ear pads for durability and comfort. The uni-directional noise cancelling microphone is removable. The 1m headset cable terminates in a 4 pole 3.5mm plug and a 2m audio control box extension cable can be added. The audio control box terminates in two 3 pole 3.5mm plugs for use with on-board audio or sound cards.
Pre-orders for the headset starts on April 1st with a ship date of May 9th. Those attending the MLG CS:GO Major Championships this weekend will be able to purchase the headset at the event. No word on the MSRP, but Amazon.com has a pre-order listing up for $119.99 USD already.