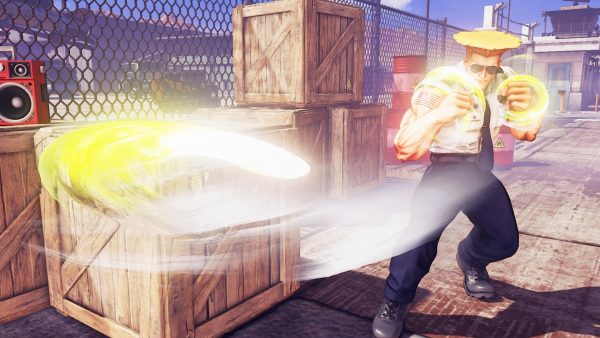 Yesterday Capcom announced that Guile would be arriving in Street Fighter V as part of April's update and today they have released a trailer showing off how the character will look in motion. As many would expect, Guile will have many of his old signature moves that now appear to go off at a faster pace and of course look flashier than before.
Around the half minute mark his various special abilities are shown off while his Critical Art, Sonic Hurricane, is used to finish off the video. It is also worth noting that Guile's Theme has also been given something of a remix and is used during the fight.
You can check out the video below and can expect Guile to be released as a temporarily free character sometime later this month.