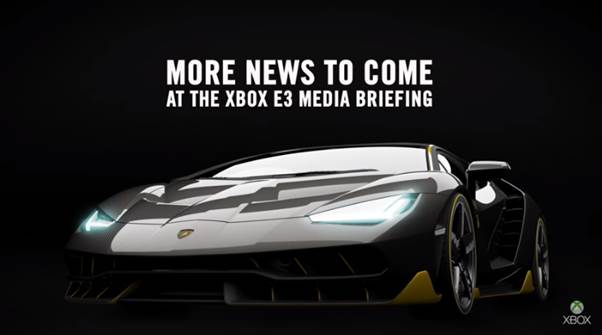 News from last week's Microsoft press conference is finally being released! This week's Xbox Newsbeat delivers the skinny on the next Forza, Quantum Break, and more.
---
Xbox and Lamborghini Partner for the Next Chapter of Forza
Big news for racing fans, Microsoft and Lamborghini announced their upcoming partnership at the 86th Geneva International Motorshow. Lamborghini's Centenario super sports car will grace the cover of the next Forza game. The game will officially be unveiled at Microsoft's E3 2016 press conference.
In the mean time, Forza Motorsport 6 players can check out the Laborghini Super Trofeo series. The first season will pit players in time trial events and ranked multiplayer Leagues using the 2014 Lamborghini Gallardo Super Trofeo. Top performers will get the 2015 Huracán Super Trofe in game and an invite to participate in the second season for prizes. Full details can be found at the official Forza site.
---

Xbox Showcases Stellar Spring Games Line-up for Xbox One and Windows 10
We are finally able to report about the contents of last week's press conference about Xbox One and Windows 10. Phil Spencer, Head of Xbox, pledged to bring Microsoft Studios games to both Xbox One and Windows 10. "At Xbox we believe gamers should be able to play the games they want, with the people they want, on the devices they want," Spencer said. "Making more of our popular games available for gamers to play on either Xbox One or Windows 10, each powered by Xbox Live, is another important step towards this vision. We are committed to delivering amazing gaming experiences for gamers who play on consoles, PCs or both."
Major PC related announcements at the show includes Forza Motorsport 6: Apex, a Windows 10 exclusive that will be a free to play demo of the game; the Windows 10 launch of Gears of War: Ultimate Edition, which includes 4K support; and Oculus Rift support for Minecraft: Windows 10 Edition. Check out the full recap of the show at Xbox Wire.
---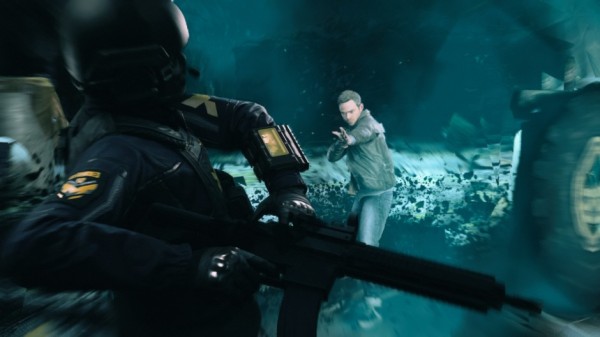 Quantum Break Crosses Time and Platforms
Remedy's Communication Director Thomas Puha spoke to Xbox Wire about some of the benefits of their decision to bring Quantum Break to both Xbox One and Windows 10 as a single seamless experience. "Coming to Windows 10 means we can service our PC fans. We started on the PC. This is our 21st year of making games, so we have a loyal fan-base there. We're glad to be able to bring it to Windows 10, and hopefully more people will get a chance to play. We put a lot of effort into both versions," said Puha. While you wait for the game to launch on April 5th, check out the full discussion at Xbox Wire.
---
Coming to Preview: Buy Xbox 360 Games on Xbox One, 16-Person Party Chat and More
The Xbox One Preview program received a major update this month. Participants will now be able to buy Xbox 360 games that support Backward Compatibility on Xbox One, watch video playback in the Xbox One Activity Feed, participate in 16 player party chat, and track achievement progress during the Xbox One guide. Video content creators will be able to include party chat in Twitch streams, output party chat to both headset and speakers and the same time and change Game DVR recording lengths. Check out the full change list at Xbox Wire.
---
Exploring The Division's Realistic New York Cityscape
Xbox Wire writer Nathan Meunier shared his impressions of the recent closed and open beta for Tom Clancy's The Division. While you wait for the game's March 8th launch date, check out his preview at Xbox Wire.
---
Race Legendary Rides with the "Porsche Expansion" for Forza Motorsport 6
The "Porsche Expansion" is out for Forza Motorsport 6. The pack adds some of the best cars in the company's 60 year history. The following cars are part of the expansion:
2015 Porsche #19 Porsche Team 919 Hybrid
1960 Porsche 718 RS 60
1957 Porsche 356A Speedster
1998 Porsche #26 Porsche AG 911 GT1 98
2004 Porsche 911 GT3
1987 Porsche #17 Racing Porsche AG 962c
1955 Porsche 550A Spyder
2011 Porsche #45 Flying Lizard 911 GT3 RSR
2008 Porsche #7 Penske Racing RS Spyder Evo
Check out all the details at Xbox Wire.