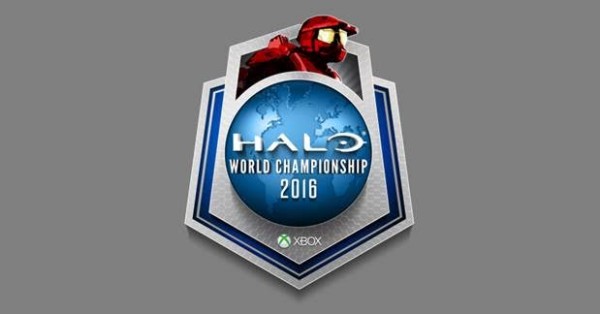 This week's Xbox Newsbeat is packed with news on Halo, new Xbox One controllers, Quantum Break, Forza Motorsport 6, and Song of the Deep.
---
Get Ready for the Halo World Championship 2016
After months of crowdfunding, weeks of qualifiers, and who knows how many hours of practice, the Halo World Championship 2016 are finally upon us. Boasting the largest crowdfunding prize pool ever for a console esport event, 16 teams from around the world will battle it out for their share of $2.5 million dollars. Viewers can tune in starting at 3 AM AEDT on Friday and Saturday to watch the playoffs. The finals will start at 10AM AEDT on Monday. Viewers will snag themselves a free Halo World Championship REQ pack. The full schedule is below:
Saturday, March 19

AEDT: Halo World Championship Playoffs – Day One
Sunday, March 20 AEDT: Halo World Championship Playoffs – Day Two
Monday, March 21: Halo World Championship Finals

10 a.m. AEDT to 12 p.m. AEDT

via the XLEi app on Xbox One and Twitch.tv/Halo
---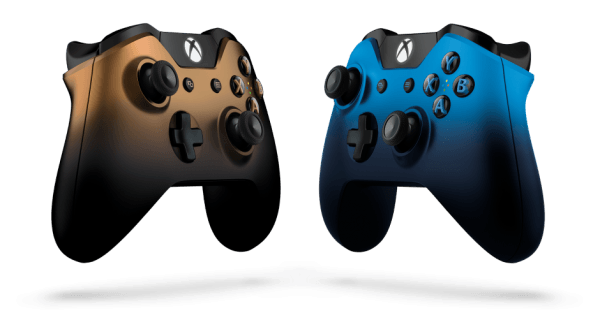 Dusk Shadow and Copper Shadow: Two New Xbox One Special Edition Wireless Controllers
If you're bored of your plain old black Xbox One controller, put a little colour in your life with two new limited edition controllers inspired by the shadows. Dusk Shadow is a blue controller that slowly fades to black, while Copper Shadow features the same fading pattern in copper. Pre-orders for the controllers are available now. They are priced at $94.95 AUD each at the Microsoft Store.
---
Quantum Break Cinematic Trailer Begins Countdown to April 5
The April 5th release date for Quantum Break is drawing near. Remedy Entertainment has released a new cinematic trailer set to a cover of Nirvana's "Come As You Are" by Prep School.
Quantum Break is launching on Xbox One and Windows. Those who pre-order the game will also get Alan Wake and Alan Wake's American Nightmare. Pre-oirdering through the Xbox Store will also net buyers a copy of the game on Windows 10, so be sure to pre-order before the game's launch.
---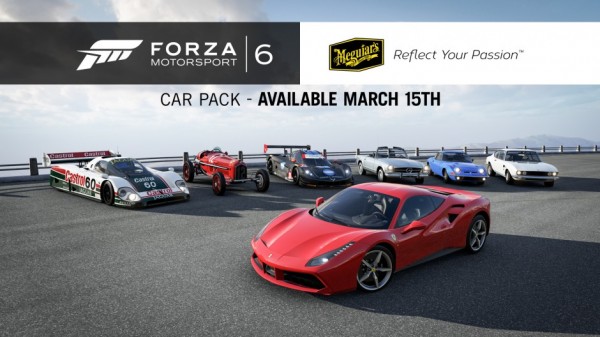 Fresh Additions to the Forza Motorsport 6 Garage with the Meguiar's Car Pack
The latest Forza Motorsport 6 car pack is out. This pack is curated by Meguiar, maker of car care products like car waxes and cleaners. This is the final pack to be part of the Forza Motorsport 6 Car Pass and will contain the following cars:
2015 Ferrari 488 GTB
2015 Chevrolet #10 Wayne Taylor Racing Corvette Daytona Prototype
1934 Alfa Romeo P3
1967 Mercedes-Benz 280 SL
1968 Opel GT
1969 Fiat Dino 2.4 Coupe
1988 Jaguar #60 Castrol Jaguar Racing XJR-9
Learn more about the cars at Xbox Wire.
---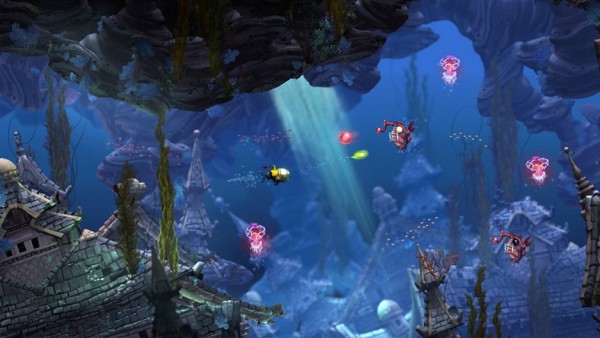 Insomniac's Song of the Deep Explores Life Under the Sea
The official Xbox News Team released a short preview of Insomniac's newest project, Song of the Deep. The game is a storybook 2D action game set under the sea. Check it out at Xbox Wire.