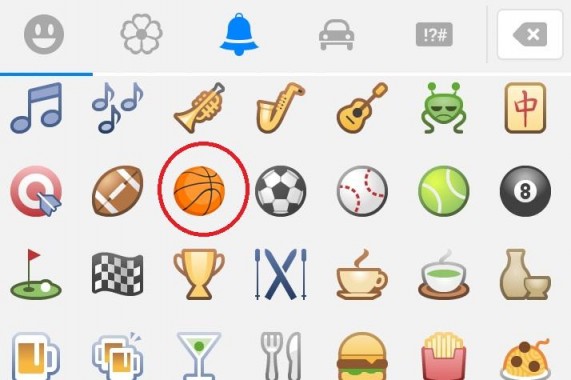 We cover all types of games both big and small at Capsule Computers and here is a game which has wasted a lot of both my friends and my time lately, Facebook Messenger Basketball.
The game itself is very simple, you use your finger to flick the ball into the hoop, but it's a lot more challenging than it sounds trust me. The ball moves to a new position along the bottom of the screen each time and at 10 points the hoop will start moving left to right. For every additional 10 points you get the hoop will start moving even faster. When you're finished playing your best score in that session will be posted for all in the chat to see, where you will be told you either suck or that you have too much time on your hands.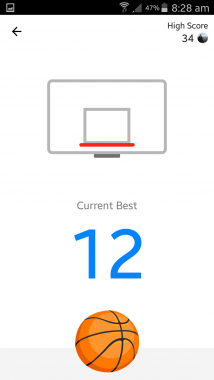 To play Messenger Basketball, you or your friends must use the Basketball emoji in a messenger chat on a mobile device (sorry PC users). Then simply tap on it and the game will start. Make sure you have the latest version of Facebook Messenger from the App Store or Google Play Store. If you do have the latest version and the option to play still doesn't appear unfortunately your phone might be a little too old to support the game.
I personally like to use my index or middle finger for a little extra accuracy. My current high score is 24 but one of my friends has 34 so see if you can beat that. Let us know your shooting methods and high scores in the comments below.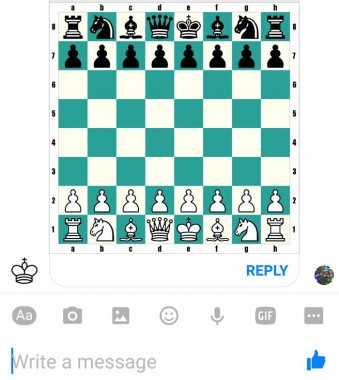 This isn't actually the first game you can play on Facebook Messenger. You can also play Chess with a friend however the method to do so is a lot more complicated requiring specific syntax to be typed in. @fbchess play will get you started in a chat with one other person and from there the instructions should be enough to get you going.