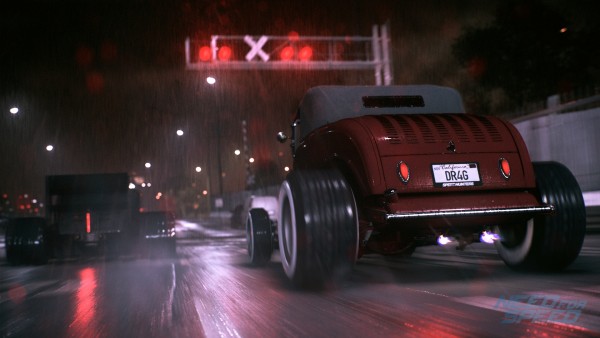 Need for Speed keeps getting better and better and with update 1.05 for the PS4 and Xbox One the trend is continuing. Manual Transmission, new cars, more garage space and an entirely new way to race with Drag races making a return from Underground 2 (but not the exact same) will be dropping on March 3rd. Check out the full release notes below.
New Feature: Manual Transmission
Manual Transmission is making its way to the console versions. A feature heavily requested since launch this will be sure to please a lot of racers in Ventura Bay.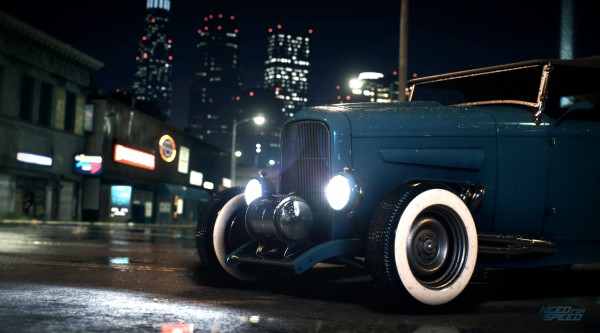 New Cars: Hot Rods
The first cards to be added to the game are two brand new Hot Rods. Starting with the 1932 Hot Rod which will come with four unique Bodykits each of these kits has the potential to transform your Hot Rod into a great new look; Soft Top, Coupe, Sedan and Pickup. Each version of the Hot Rod also comes complete with a full set of customization, including Hood, Lights, Grille, Exhausts, Bumpers and more.
The second Hot Rod being added into Need for Speed is the Aaron Beck 'BeckKustoms F132'. This is an absolute monster of a ride and defines the word 'custom'. When you take the shell from a Ford 1932, gently massage it into a fierce Formula One style chassis and strap in a high performance NASCAR engine, this is what you get.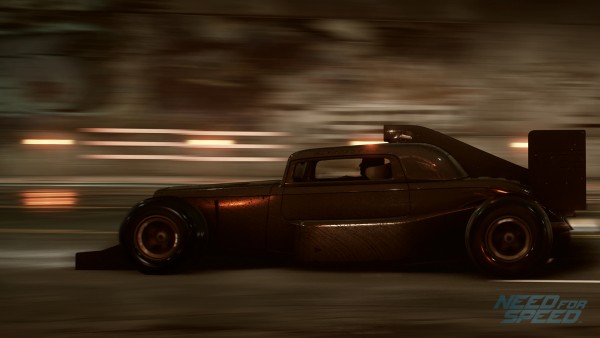 New Events: Drag Racing
Inspired by the Drag Events of previous NFS titles, these new events are the perfect place for you to get your speed fix. Unleash a burnout on the starting line to prime your wheels, align in the start box and time your revs perfectly. Think wisely about the use of nitrous, as it may just influence the outcome of the event. There will be five new Drag events for you to take part in; Neck to Neck, The Perfect Shifts, Drag the Town, Pedal to the Metal and Speed Tunnel. Unlike Underground 2 you will have full control of your steering here instead of just switching lanes.
New Feature: The Warehouse
Ghost Games are opening up 5 additional slots in your garage bringing the total of cars you can own at once up to 10. Five slots will be in a 'virtual garage' so you probably will just select them from a menu instead of being able to physically see them in your garage but a neat feature none the less.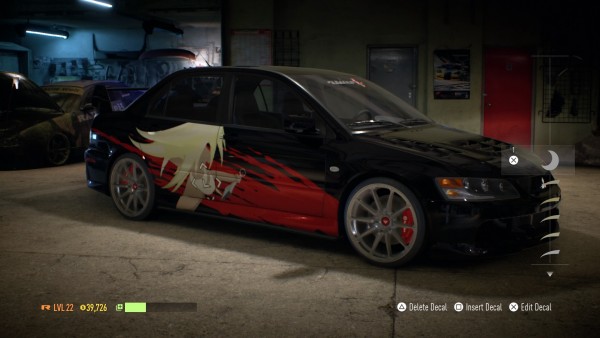 Wrap Editor Improvements
The Wrap Editor is getting some sweet improvements with a coordinate system allowing you to position decals more accurately. A new way to do text is also being introduced so you no longer have to spell words with individual letters and layers. Simply select your desired font and a popup will appear where you'll be prompted to input your desired text.
Animations within the Wrap Editor are also being improved including:
Animation indicating when a decal has been added to a vehicle
Improved animation to indicate more clearly the selected decal on a vehicle
Speed up info text animation when showing an action happening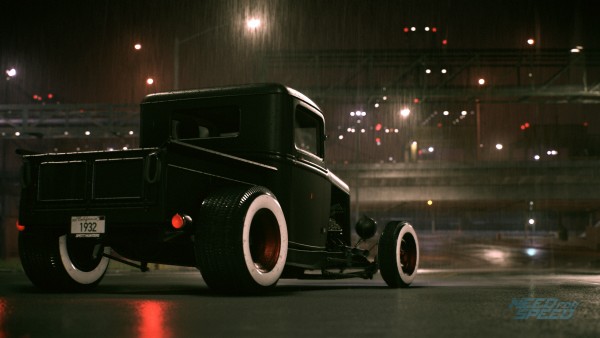 Achievements and Trophies
There are three new achievements and trophies for you to go and unlock:
Drag Queen – Win five Drag Race events
Wrap it up – Download a shared Wrap
Kustom kar – Buy your first Hot Rod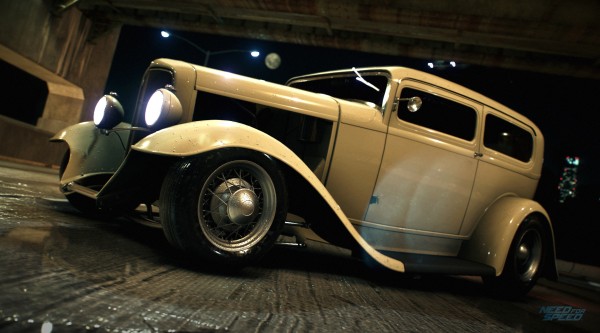 On top of these big features the update also includes:
More campaigns for Rep / Cash and Discounts
A variety of tweaks and improvements including game play, World and audio
Multiple stability fixes
All this comes not long after the announcement of the PC version of the game which is coming March 17th and will feature all this additional content plus some extra technical features such as an unlocked frame rate and up to 4K resolution.