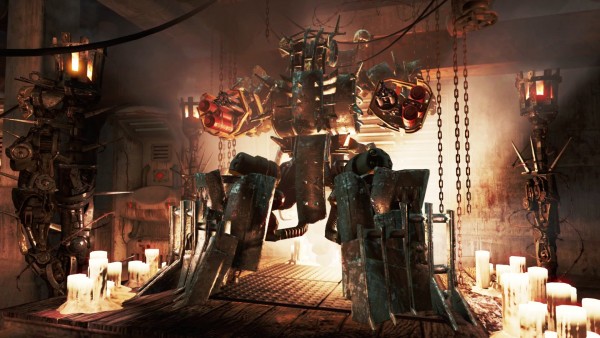 Back in February Bethesda announced their imminent DLC plans for Fallout 4 and that included a piece that would be arriving in March and now the company has announced exactly when fans of the game can expect that DLC to drop. The first piece of DLC, called "Automatron" will be released on the PlayStation 4, Xbox One, and PC on March 22nd for $9.99 or as part of the season pass irregardless of whether or not you purchased it prior to the price increase at the start of March.
To go along with this announcement the company has released a debut trailer, a few screenshots, and an overview of what to expect from Fallout 4's Automatron and you can check all that out below:
The mysterious Mechanist has unleashed a horde of evil robots into the Commonwealth, including the devious Robobrain. Hunt them down and harvest their parts to build and mod your own custom robot companions. Choose from hundreds of mods; mixing limbs, armor, abilities, and weapons like the all-new lightning chain gun. Even customize their paint schemes and choose their voices!