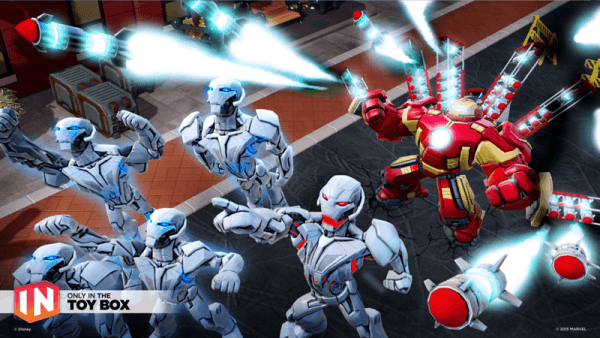 With Captain America: Civil War just a month's away from release, it is no surprise that Disney have released a tie-in Play Set for Disney Infinity 3.0. The Marvel Battlegrounds Play Set is available now in stores across the country and will let you pit our favourite brightly coloured super heroes against one another in your own civil war!
Coming with a new Captain America figure (who has different abilities than the Disney Infinity 2.0 version) the Play Set works as more of a brawler or fighter than previous Play Sets, which I believe is a cool little change that will help it stand apart from the Star Wars themed Play Sets. The Play Set lets you use any of your Marvel characters and can host up to four players at any given time. Really the best way to describe it is that it is basically Super Smash Bros. with the Avengers. If that hasn't convinced you to rush out and grab it then I don't know what will!
Oh, and we will have a review of the new Play Set going up after the long weekend so be sure to check back for that! Until then, stay tuned to Capsule Computers for all the awesome Disney and Marvel news as it becomes available.