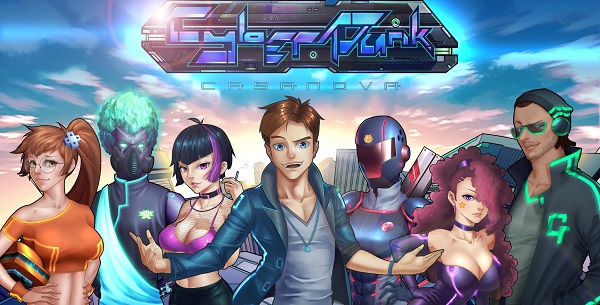 A new English developed visual novel is currently looking for help on Steam Greenlight as well as Kickstarter to get off the ground. This title happens to be styling itself a bit different from your average visual novel since, rather than simply court the girls you run into in an effort to see their ending, it is entirely possible to simply wind up dead by making poor choices.
The visual novel is called Cyberpunk Casanova and it is being developed by Jetstreame. The title takes place in a dystopian cyberpunk setting where corporations rule every aspect of life. Players will take on the role of Enzo Bryson, a twenty six year old playboy from an incredibly rich family. Thanks to his terrible attitude, his family has abandoned him, stripping him of all of his resources and credit accounts until thirty days pass in an effort to change his attitude and get him to join the family business.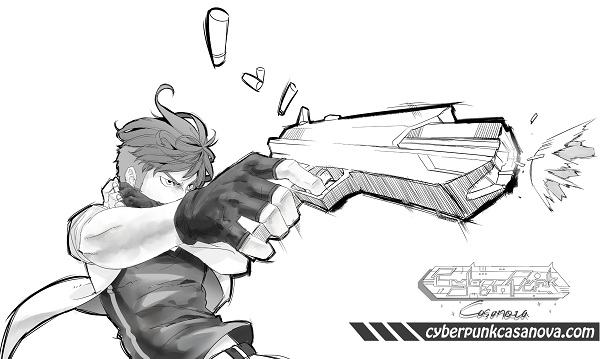 Over the course of thirty days players will play as Enzo as he encounters many colorful characters, most of which are women of course, that he never would have met thanks to his previous lifestyle. When talking with these girls it is entirely possible that certain dialogue decisions can lead to an early death for Enzo or completely locking himself out of certain paths with the women in the game. On top of that, each of the characters in the game has a problem of some sort that is affecting their lives and Enzo can get involved to try and help out.
The thing is, some of these solutions may rely on other women meaning that players may need to interact with other characters in order to resolve another person's issues, connecting many of the characters together.
If funded the company is aiming on releasing Cyberpunk Casanova sometime in February 2017 for the PC, Mac, iOS, and Android devices.