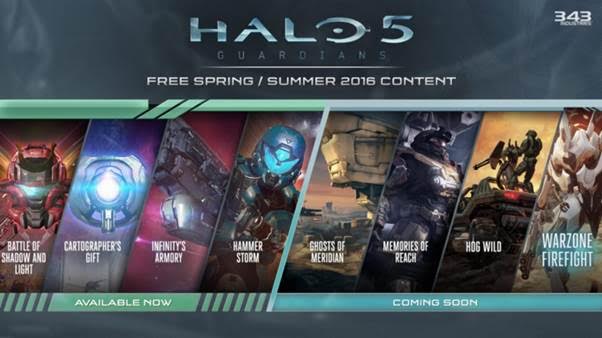 The Microsoft press event for Xbox One and Windows 10 was today, but things are hush-hush until next week. In the mean time, this week's Xbox Newsbeat is about Halo 5: Guardians, Rocket League, and more.
---
New Halo 5: Guardians Free Content Detailed as Hammer Storm Launches Today
Halo fans have asked, and 343 Industries will be delivering! A PvE mode based on Warzone will be coming. It will be called Warzone Firefight and will launch in the next several months. More detail will be released as the date draws closer.
Additionally, the new "Hammer Storm" update is out today. First off, Grifball, Assault, and Fiesta game modes along with the new Torque map has been added to the game. Of course, no game of Grifball could be complete without the Gravity Hammer, which joins the classic Halo CE Pistol as the update's two new weapons. Map making wizards will be able to use the new ball mechanic in Forge mode to create their own game mode variants. Of course, no Halo 5: Guardians update is complete without more REQ items.
---

Shake Off the Winter Chill with March's Games with Gold
February is drawing to an end, which means it's time for Microsoft to announce March's Games with Gold. Sherlock Holmes: Crimes and Punishment will be available on Xbox One from March 1-31. Lords of the Fallen will be available on Xbox One from March 16-April 15. Supreme Commander 2 on Xbox 360 will be available from March 1-15, while Borderlands will be available from March 16-31. Both Borderlands and Supreme Commander 2 will be playable on Xbox One via backwards compatibility.
---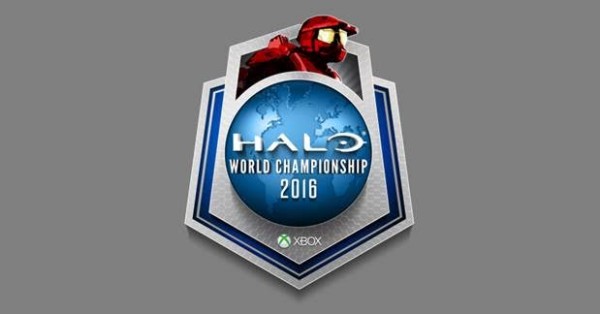 Final 16 Teams for Halo World Championship Set; Prize Pool Now USD $2.5 Million
The qualifiers are finally over and the final 16 teams have been announced for the Halo World Championship. The teams are"Team Allegiance (NA), Counter Logic Gaming (NA), Evil Geniuses (NA), Team Liquid (NA), Noble eSports (NA), Renegades (NA), Triggers Pound (NA), Denial eSports (NA), Epsilon eSports (EMEA), FabE (EMEA), exceL (EMEA), Team Infused (EMEA), Team Immunity (AU), Team Exile5 (AU), Skyfire (Asia) and Chosen Squad (LATAM).
They will be competing for their share of a prize pool that has grown to $2.5 million from the original $1 million dollars thanks to community crowdfunding. This means the winning team will be able to bring home a million dollars. Tune into the grand finals on March 18-20.
---
5 Ridiculously Awesome Rocket League Videos
With Rocket League finally out on Xbox One, the Xbox Wire team has shared five of their favourite plays. Some of them are luck, some of them are failures, and some are just pure skill. Check them out at Xbox Wire.
---
Garden Warfare takes place at the Microsoft Store this weekend
If you're in the Sydney area this weekend, head on down to the Microsoft Store and check out the Plants vs. Zombies Garden Warfare 2 tournament. There are four ways to get a spot in the tournament and even if you don't get in, there will be plenty of things to do during the tournament on Saturday.
How to enter:
Visiting the Microsoft Store, Sydney before Friday 26th February and registering interest with a Store Associate
Watching the 6T4 Bites Twitch Live Stream of Plants vs. Zombies™ Garden Warfare 2 on Thursday 25th February where more details will be revealed
Entering the Plants vs. Zombies™ Garden Warfare 2 competition on Facebook: Plants vs. Zombies ANZ
Win a spot by attending the event on Saturday 27th February and showing why you should get to compete!