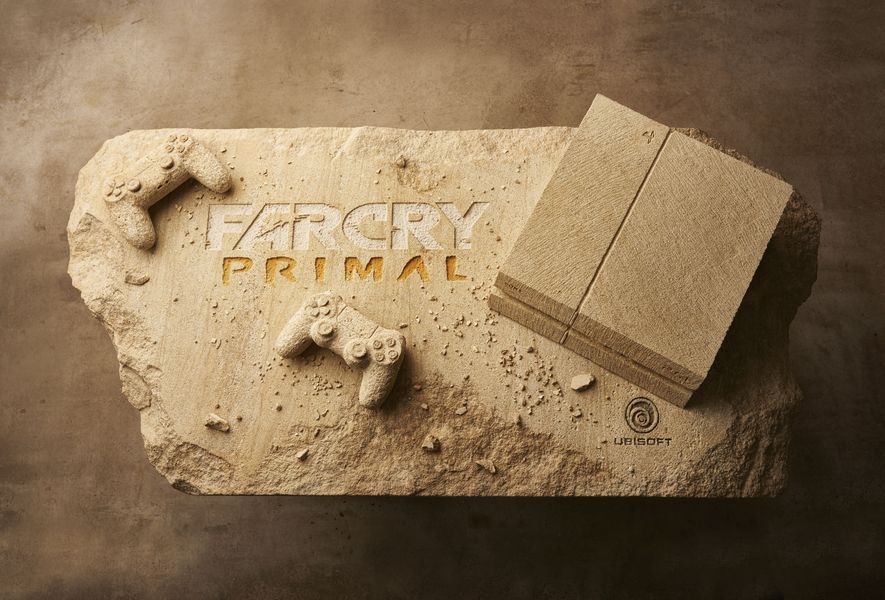 To mark the upcoming release of Far Cry Primal, Ubisoft teamed up with accredited master carver and stone mason Nick Roberson to create a modern man cave in stone. No detail was overlooked, as the man cave is outfitted with a coffee table, TV, pizza box, beer can, a PlayStation 4, and two PlayStation 4 controllers. Ubisoft has released a time lapse video of the master carver at work. It is quite a sight to behold as these familiar objects slowly emerge from Fletcher Band sandstone.
"This project was a great challenge for me and I really enjoyed seeing the modern and techy items come together in this natural form. The buttons of the controllers were certainly tricky but I'm delighted with the final results and the fantastic way they've been collated for the shoot," said Nick Roberson.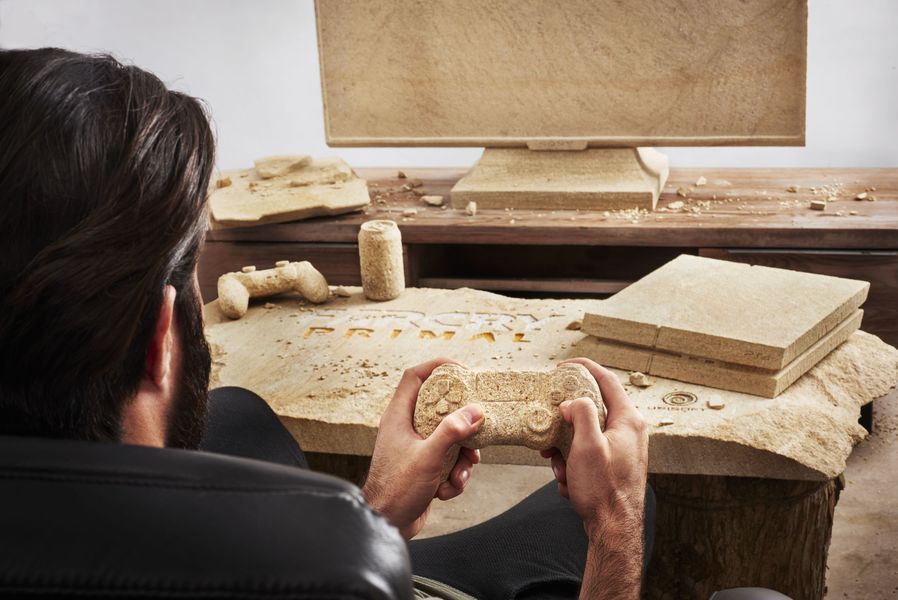 Far Cry Primal launches on PlayStation 4 and Xbox One on February 23, 2016. Windows games will have to wait until March 1st, 2016 for the PC release.