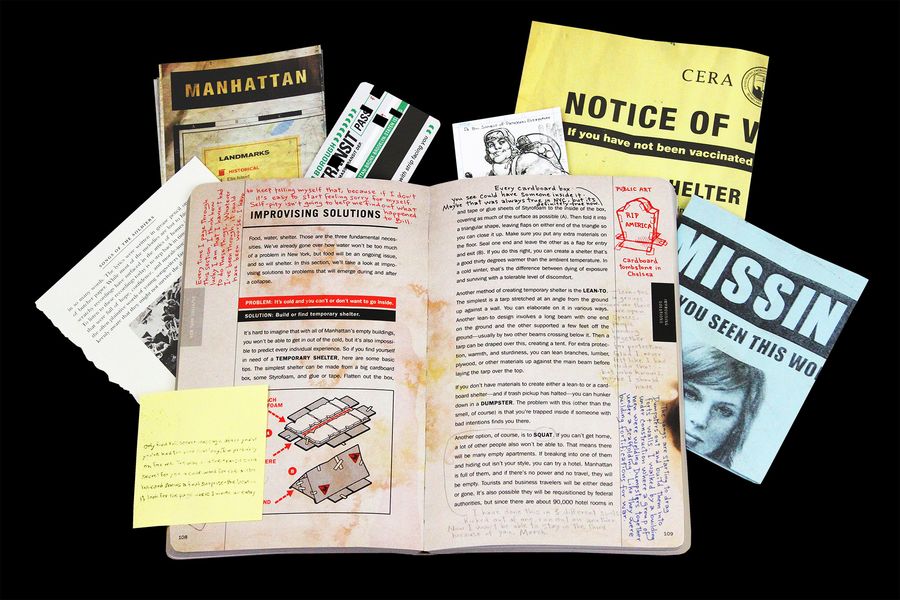 If yesterday's "Collapse" sim left you wanting for more, then today's Tom Clancy's The Division announcement might be exactly what you've been waiting for. New York Collapse is one part survival guide and one part mystery book written by Alex Irvine, who has written adaptations and novels set in major franchises like Deus Ex, Batman, and Transformers.
The book itself is an actual survivalist guide, but the edges of the book is filled with handwritten notes from the previous owner. Readers will be able to use the notes and the removable artifacts such as maps, transit passes, and posters to retrace the owner's steps and maybe even find out some secrets within the game.
The book is priced at $14.99 USD and is available for pre-order from major book retailers like Amazon. New York Collapse and Tom Clancy's The Division will launch on March 8. Tom Clancy's The Division will be available on PlayStation 4, Xbox One, and Windows.