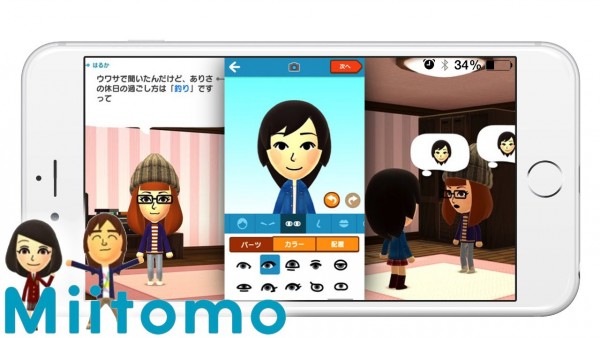 Social app Miitomo is Nintendo's first ever app for smart devices outside the Pokemon series and now you can preregister for the Nintendo Account service now to receive an announcement as soon as Miitomo becomes available to download sometime in March. Those who take advantage of this offer will receive Platinum Points for the My Nintendo rewards program which links in with your Nintendo Account. The rewards program will launch simultaneously with Miitomo.
You can head to the official Miitomo website to complete the preregistration process. We also have a few extra minor details about Miitomo. Users can create a Mii using QR codes generated from their Wii U or 3DS so that they can use their old Mii if they like or take a snapshot of themselves to have a Mii automatically generated for you. It seems Mii's will also have a few new customisable features such as voice and personality.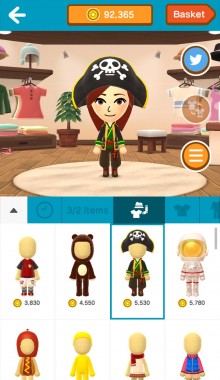 Mii characters will travel around and visit others that users have added as friends in the app and users can set their own style with shorts, pants, socks, shirts, shoes, accessories, hats and more. If they want to go further in expressing themselves, they can even dress up in a variety of outlandish costumes, such as a bear costume, pirate costume, hot dog costume and more. As users experience Miitomo, they'll earn Miitomo coins, which can be redeemed in the in-app shop to get all kinds of varied and interesting outfits. There is also the option to get more Miitomo coins via in-app purchases. The Miifoto feature will let you snap your Mii in game or in real life using Augemented Reality, these images can then be posted to social media service.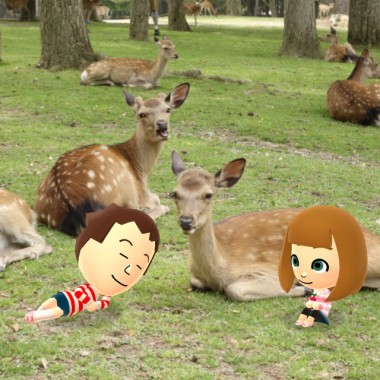 To learn more about Miitomo, the new Nintendo Account system and Nintendo's foray into the smart device market check out our past coverage.