 After providing fans with a teaser Sega announced today that they are indeed planning on bringing Valkyria Chronicles Remaster to the West under the similar name Valkyria Chronicles Remastered. They plan on releasing the game both physically and digitally this spring where it will be priced at $29.99.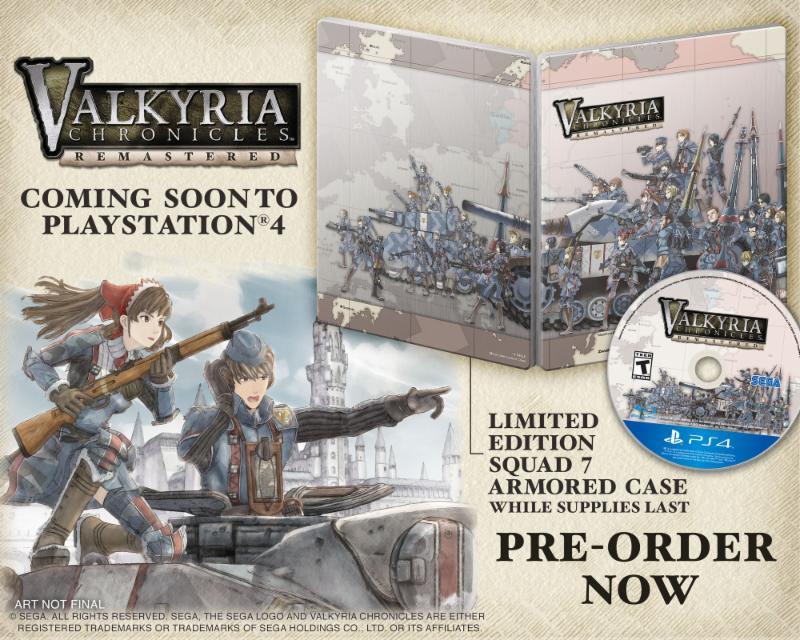 In North America the company will be offering a limited number of launch edition retail copies that will come with a copy of Valkyria Chronicles Remastered and a collectible Squad 7 Armored Case. When released the game will feature both English and Japanese audio tracks, trophy support, and all of the DLC released for the original game.
It is worth noting that while Valkyria Chronicles Remaster's release in Japan will include a battle demo for Valkyria: Azure Revolution, Sega has not stated if this demo will be released in the West at this time.