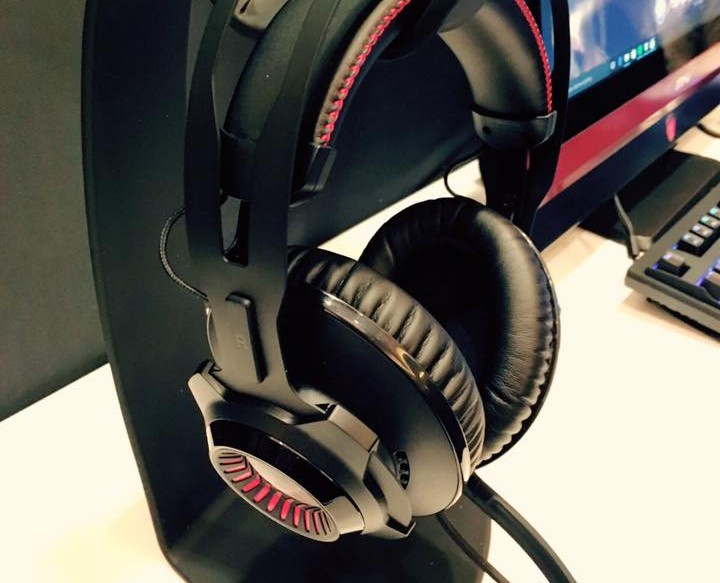 Kingston's gaming division HyperX announced at CES 2016 that they have become officially licensed by Microsoft to develop headsets for the Xbox One.  Their first product from this new partnership will be an Xbox One version of the HyperX Cloud II headset. The closed-back HyperX CloudX will be sporting the same 53mm drivers and memory foam ear cushions as the Cloud II, but is instead designed to support the new Xbox One controller's 3.5mm port. We can also expect in-line volume controls, detachable microphone, and a hard shell carrying case from the HyperX.
"We are proud to work with Microsoft on its Xbox One gaming platform and bring our headset expertise to the console world," said Anders Willumsen, general manager, HyperX Division. "We have always known we would enter the gaming console market since releasing our first headset for PC gamers almost two years ago. There are natural synergies between our two companies as HyperX has a strong PC presence and the Xbox One console provides deeper integration with PC gaming via the Xbox App on Windows 10."
Microsoft will be featuring the HyperX CloudX headset at their Xbox listening stations during CES 2016. Unfortunately, the event won't be open to the public. The plan is to ship the headset in late Q2 2016. No MSRP has been provided at this time and more information is expected as the release draws closer. Since the HyperX CloudX is build on the HyperX Cloud II design, it would be reasonable to expect the CloudX MSRP to be close to the Cloud II's $149.99 USD MSRP.