 We are less than two weeks away from the highly anticipated (to say the least) release of Star Wars: The Force Awakens. Well in the lead up to the huge cinematic event, Disney have rolled out a new content update for their popular Star Wars: Commander mobile game. In the first big content update since July, the game now features new planets, new missions and new characters all related to The Force Awakens. Here is a brief rundown on what you can expect from the update:
Luggabeast Munitioneer – Players can hire the armored Luggabeast Munitioneer, based on the cybernetic-enhanced beast of burden in Star Wars: The Force Awakens, to support their massive armies as they apply a damage buff to nearby friendly units.
Dowutin Hunter – Inspired by a new species unveiled in Star Wars: The Force Awakens, Dowutin Hunters are lumbering infantry hired to dispatch enemy defending units with shock and awe, troops and vehicles alike. They carry a grip of thermal detonators and a modified starfighter blaster to ensure that the job gets done.
Planet Takodana – Featuring Maz's Castle, the planet Takodana is the home to many unaligned scoundrels and provides the perfect setting for new Conflicts in Star Wars: Commander.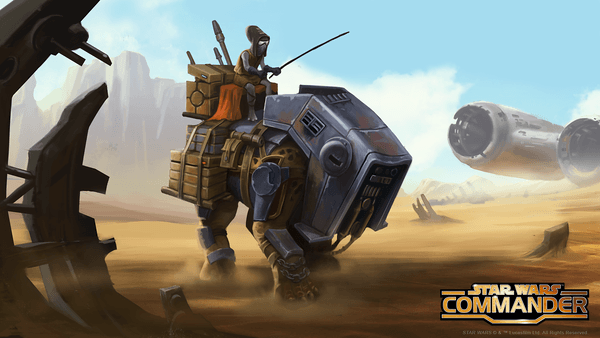 The new Force Awakens update for Star Wars: Commander is available as a free download through the Apple App Store or Google Play. In addition, the base game is also free to download so be sure to check it out today and get yourself even more hyped for The Force Awakens next week!