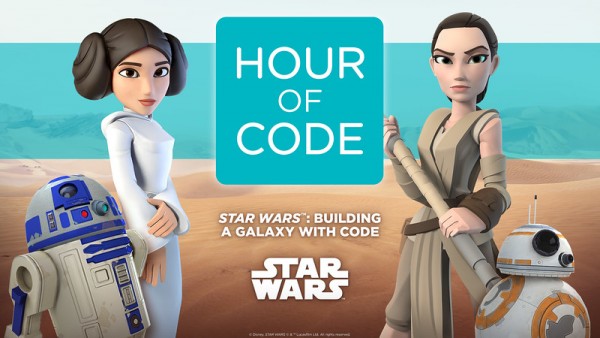 I don't think there is any refuting the fact that we live in a digital age. As the world around us is more reliant on computers, smart phones and the Internet, the ability to write code and create programmes becomes ever useful. Thankfully, organisations like Code.org are ensuring that the kids of today are not only equipped with this increasingly vital skill, but are done so at an early age so that they can really foster and develop it.
Today Sydney hosted the first of this year's Hour of Code events that aims at getting kids involved in the magic that is software coding. Teaming up with Disney, and utilising popular Star Wars characters, the organisers set up shop at King's Cross Library and set to teaching a classroom's worth of kids how to make their own game with the new Star Wars themed lesson – Build a Galaxy With Code.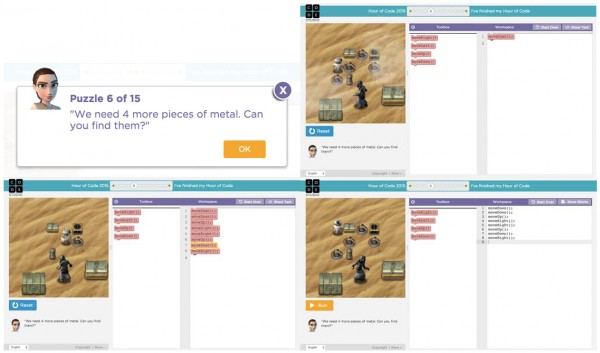 While I didn't get to make it into Sydney from the event, I cannot speak highly enough of Code.org or any of its partners for making this a reality. Already 10,000 children across Australia are using the online-based lessons and tutorials to take their first steps in software development. Thanks to the likes of Code, Disney and others these kids will no doubt have a huge step up later in life.
Make sure you stay tuned to Capsule Computers for all the latest updates on current and upcoming Hour of Code events, and in the meantime make sure you head over to Code.org and check them out because they really are doing awesome stuff.