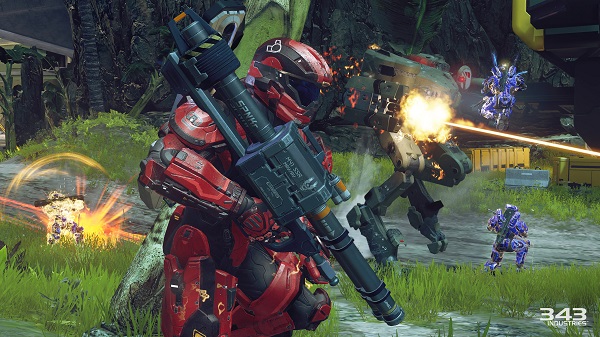 As the week comes to a close, it is getting to the time where we all pack up our bags and get ready for the weekend, and what better way to ring in the weekend than with a little installment of Xbox Newsbeat. Newsbeat (as I hope most of you know by now) is your one-stop shop for all the hottest and freshest news from Microsoft HQ. Since it is a scorching Friday afternoon, we wont bog you guys down with too much news, but here are the headlines that you definitely need to know about:
---
Halo 5: Guardians Battle of Shadow and Light Announcement
Those of you out there playing Halo 5 (and lets be real; there are a tonne of you!) will be excited to know that the next time you boot up the game, you will be prompted to download a new content patch. This patch brings with it a whole load of new content, namely;
Big Team Battle – 8v8 team combat comes to Halo 5: Guardians!
4 New Big Team Battle maps – Grab a group of friends, jump in a Warthog and duke it out on four new Big Team Battle canvases:

Deadlock
Basin
Guillotine
Recurve

48 New REQs – New weapons, weapon skins, armour, vehicles, player emblems, and the new "Shove It" assassination add even more variety to the Halo 5 multiplayer experience.
While the Big Team Battle playlist is now available to play, the new REQ content will take a bit of time to make their way into the Requisition System (REQ System), so expect to see them in 24 hours or less.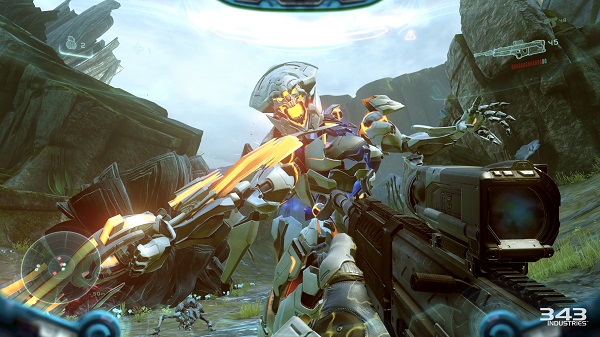 In a Halo double-whammy, we also have some information about the upcoming Halo World Championships. Here is what we know about the biggest ever Halo esports event;
HaloWC Prize Pool at $1.7 Million and Growing! –

 Xbox and 343 Industries originally announced a starting prize pool of $1 million for the Halo World Championship, with the potential to grow through crowd-funding via the all-new Requisition System (REQ System) of Halo 5: Guardians. Since launch, the prize pool has grown tremendously because of the Halo community, bringing the prize pool to $1.7 million and

is

growing daily!
Tournament Format – Partnering with MLG, ESL and Gfinity, the Halo World Championship consists of online and in-person live events that will take place in U.S. and Canada, Europe along with the Middle East and Africa, Greater Asia, Latin America, and Australia and New Zealand. Key dates include:

December 6, 2015 – Online Ladders Begin
December 19, 2015 to January 31, 2016 – Online Qualifiers and Regional In-Person Live Events
January 23, 2016 to February 21, 2016 – Regional Finals across North America, Europe, Latin America and Asia/Australia/New Zealand
March 1, 2016 to March 20, 2016 – Halo World Championship Prelims and Finals

Registration –

 Anyone who wants to learn more or register in the Halo World Championship should head over to the new Halo esports portal, Halo.gg. For esports fans, we'll be livestreaming everything from ladders, qualifiers, regionals and finals – be sure to tune-in to the Halo and Xbox Twitch channels!The stakes have never been higher in the world of Halo esports – maybe it's time to start practicing?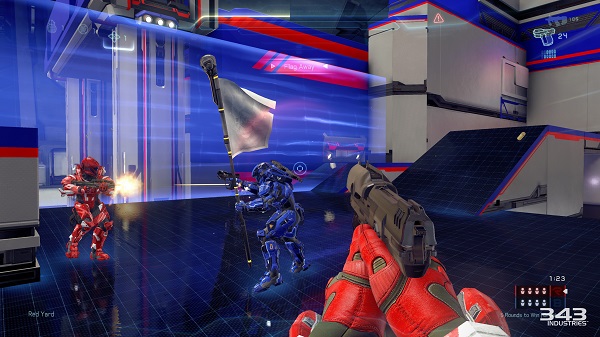 Xbox App on Windows 10: Facebook Friend Finder and Other Updates Available Today
Today must be a day of updates, because Windows 10 is rolling out a new slew of updates for their Windows 10 platforms from today. The updates add the following functionality:
Facebook friend finder in the Xbox app and on Xbox.com
Record voiceover in your Game DVR clips on your PC
Record ANY game on your Windows 10 PC (including PC games)
Xbox Store section
Some of these additions may seem minor, but I can say with a fair amount of certainty that each of them will enhance the experience and just make gaming on Windows 10 a little more fluid.
The Planets of Star Wars Battlefront (…That Aren't Hoth)
So apparently Star Wars: Battlefront came out this week, and if you are one of the few people who haven't picked it up because they are still meandering your way through the Commonwealth in Fallout 4, then you might not be aware of the different planets that you can do battle on. Well thankfully we here at Newsbeat don't like you guys being left in the dark(side) so here is the list of planets (that aren't homes to snow and rebel bases) where your mettle, and accuracy with a blaster will be tested:
Endor – The forest moon of Endor is a lush, foliage-heavy environment, made iconic in "Return of the Jedi." And while you won't be playing as the cuddly, fuzzy Ewoks, you can recreate epic fights between the Rebels and Empire in their home. The Ewok presence is felt in the treetop village, which offers snipers some pretty perfect vantage points. One of the coolest things about Endor is the lightning-fast speeder bikes: You can hop onto one and weave through the legs of an AT-ST walker as you shoot down enemy riders who are speeding through the forest. Many iconic locations from "Return of the Jedi" become the stages for your battles, like the shield generator that Han and Leia blew up in the film.

Sullust –

 Sullust is a harsh, volcanic planet that "Star Wars" super-fans may be familiar with, but it's likely new to many of you out there. For reference, the planet's inhabitants – Sullustans, naturally – are those frog-faced aliens, most prominently seen as Lando's co-pilot Nien Nunb in the end of "Return of the Jedi." Home to an Imperial weapons factory, Sullust is the stage for Battlefront's aerial X-Wing vs TIE Fighter dogfights. But the battle doesn't stay in the air; players can drop down to the rocky, unforgiving surface to battle it out in different modes, inside and around the factory. Deadly Magma Troopers, Shadow Troopers, and heavy firepower make Sullust one ofBattlefront's more explosive planets.

Tatooine –

 The home of Luke Skywalker, podracing, and Jabba the Hutt – not to mention one of the most iconic planets in the "Star Wars" universe – Tatooine has been featured in nearly every film of the saga. Heroes and Villains mode is a perfect opportunity to don the armour of Boba Fett, and hopefully not fall into a Sarlaac pit (although you can

 

totally do that, and it's awesome). Massive Jawa sandcrawlers, harsh open deserts, Tusken raider villages, and rocky canyons make up the set pieces for Tatooine.

Jakku –

 Another planet that may be unfamiliar to some, Jakku is actually the desert planet seen in the trailers for the upcoming film "Star Wars: The Force Awakens." Jakku marks the first downloadable content pack for

 

Battlefront, available free for all players on December 8 – just a few short days before the film comes out. The Battle of Jakku offer glimpses into what happens between "Return of the Jedi" and "The Force Awakens."
Lots of exciting places to go, and rebel scum to eliminate! Star Wars" Battlefront is available now, and we will have a review going up shortly so stay tuned for that!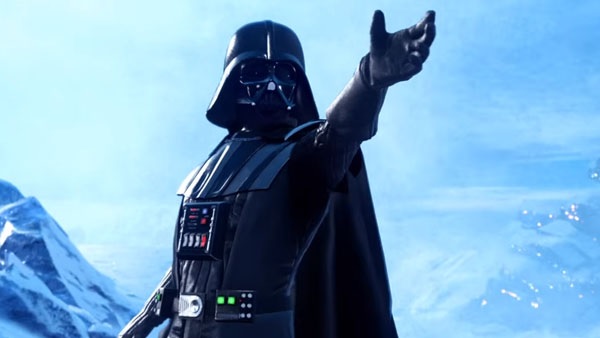 Minecraft Update Delivers Redstone, Rabbits, New Skins to Windows 10 and Pocket Edition
PC and console players of Minecraft have for the longest time been leaps and bounds ahead of the pocket edition of the game. Well now, the little hand-held version is making its own leap forward with a brand new update that brings some highly requested features. These features include;
Redstone Circuits

The .13 update is sure to light up your life by delivering one of the most player-requested features for Windows 10 and Pocket Edition – redstone. Mining blocks of this very useful, rare material produces a substance called redstone dust. This dust can then be used to carry signals between objects and build some of the more advanced items in Minecraft. Players can make a wire out of redstone dust by placing it on blocks next to each other. By adding a redstone signal and components, players can create anything from doorbells to switchable lights to mob grinders to rollercoasters.
The .13 update brings the first of three groups of simple redstone items to the Minecraft: Windows 10 Edition beta and Pocket Edition including redstone wires, redstone torches, redstone lamps, levers, buttons, pressure plates, tripwire hooks, note blocks, trapped chests, detector rails and TNT. But don't worry- Minecrafters who've already mastered advanced redstone can look forward to advanced blocks like Pistons, Repeaters and others are planned in future updates with the final two groups of redstone functionality.

Desert Temples and Rabbits

Redstone is a huge, much-awaited update, but we've also got icing to put on top of the cake! While exploring desert biomes, players may find mysterious desert temples emerging from the sands. Built from sandstone, these structures offer adventurous Minecrafters a chance at grabbing some valuable loot – provided they can make it out in one piece. Players will also now find six types of adorable, cuddly bunnies hopping around their Minecraft worlds. We've invested the most sophisticated in revolutionary Bunny AI Technology to ensure that, just like in real life, these skittish bundles of fur will help themselves to your crops when they are hungry. Cute, but destructive!

Biome Settlers

The Biome Settler Pack I is also available now for purchase via the in-game marketplace – the first of a series of forest, tundra and desert biome-inspired skin packs, adds more than two dozen new character skins to the game. This new skin pack brings a slew of new settler characters like archers, hunters and brewers into the game, offering Minecrafters biome-themed skins they can use to role-play with their friends.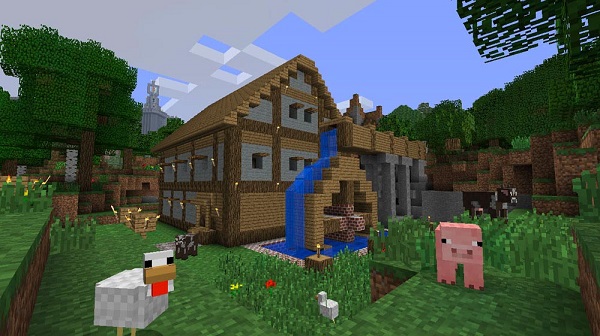 ---
There you have it folks, another installment of Xbox Newsbeat in the bag! Which of today's headlines interested you the most? Let us know in the comments below and make sure you stay tuned to Capsule Computers for all the hottest gaming news as it becomes available.