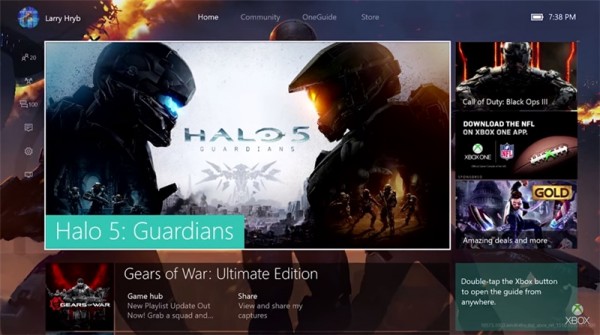 During last week's Xbox Newsbeat, we got to talk a little bit about this month's huge update for the Xbox One console the New Xbox One Experience (NXOE). Well now just 10 days out from the massive update, Microsoft have spilled some more details about just what will change and why. Now, I find that oftentimes these things come best from the mouths of those responsible, so here is Microsoft's description of what to expect;
When the update is released, the first thing you will see is a redesigned Home screen. The new design will look very familiar but we've made some important updates inspired by fan feedback. Your most recently used items will still be front and centre but we've added the ability to scroll vertically. You can scroll down to see the list of your most recently played games and apps, and each tile has contextual items that allow you to easily see message straight from the developer, see which friends are playing games, and lets you share your latest game clips and screenshots.

Pins are a fan favourite to save the games and apps you care about most for quick access. In the New Xbox One Experience, your Pins are also included in your new Home at the bottom of the screen. You can scroll down or press the right trigger on your controller to quickly go straight to your Pins. You can also go straight to your Collection from your Pins to see all your games and apps, just pull the right trigger then press A.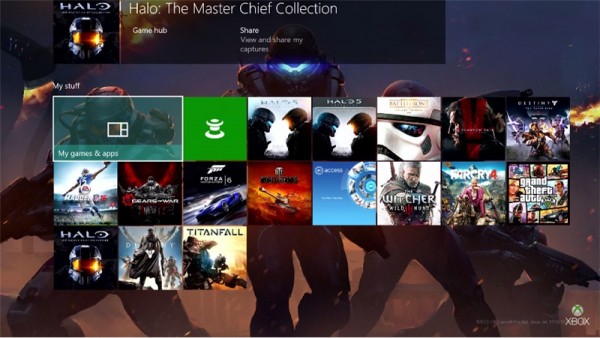 In addition, Microsoft have also announced that they will be taking the popular guide menu from the Xbox 360 and giving it a massive new lease on life on the Xbox One. We have attached a video below that details all of its new features and functionality so be sure to check that out and make sure you stay tuned to Capsule Computers for all the hot new Xbox One news as we move towards the roll out of the NXOE.