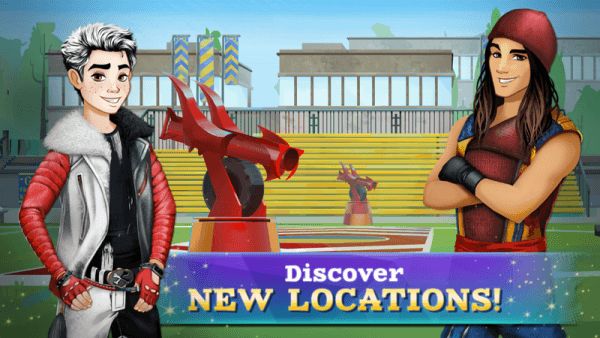 I stumbled upon the Disney Channel original movie; Descendants a little while ago and while I clearly wasn't the target audience, I got a few laughs out of it. The story of the children of super villains trying to step out of the shadows of their parents was an interesting take on the Disney villain mythos, and the version of "Be Our Guest." Was surprisingly kick-ass.
Even though the film was such a hit, I was super surprised to discover that Disney are releasing a brand new mobile tie-in game simple titled Descendants. Unlike the usual match-three puzzle games, Descendants has you creating your own avatar from over 450 different clothing options, and then playing  through the game and doing things like;
Style showcase: Players can create their own unique character and stand out from the crowd with millions of fashionable combinations, from stylish Auradon preppy to edgy Isle style.
Exciting missions: As they progress through the game, players can organise school parties with Mal, tailor costumes with Evie for a play, and unveil more exciting quests with the help of the coolest students at Auradon Prep.

Be legendary: Players can collect special rewards along the way to raise school spirit and grow their 'Legendary' status.
Explore Auradon: Ride on Ben's scooter to travel between locations and uncover iconic areas such as the Tourney Field, Gallery of Villains, Carnival Grounds and many more.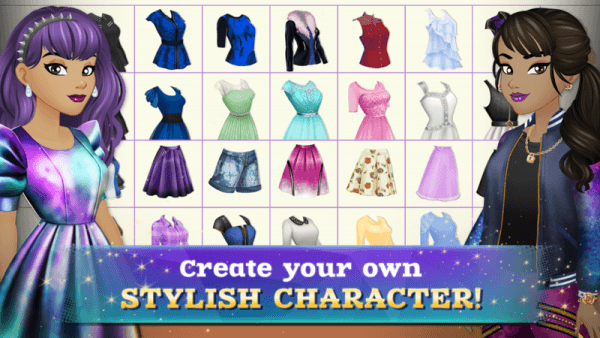 Descendants is available now as a free download through iTunes and Google Play, so download it today and live life as a villain!